X MUSE is more than a superb vodka, it is a different kind of brand for a changed world. X MUSE was created against a backdrop of disruption and uncertainty. The speed of globalization and technological advance has shifted paradigms and unfixed certainties. But we believe that you should embrace change with energy and curiosity and engage with new possibilities. Out of this upheaval, opportunities to create something better and brighter emerge.
We believe that a fundamental reboot of our value system is now essential, and that there is a duty to develop projects that celebrate higher values, inspire new ambitions. We look at spirits as cultural products deeply rooted in human nature. X MUSE is informed by that history and our deep understanding of the meaning that spirits and distilling carry. We want to tell a new story, shape a spirit, an elixir, that is closer to nature, to other human and non-human beings, and, importantly, to ourselves.
'We look at spirits as a cultural product deeply rooted in human history. X MUSE's creation is informed by this history and our understanding of the meaning of spirits.'

Vadim Grigoryan, X MUSE co-founder, Artistic and Brand director

X MUSE vodka is conceived like no other and made like no other. It is rooted in ancient traditions and wisdom, established and esoteric, in arts almost lost, but is also unapologetically modern in its rejection of dogma and embracing change, multiplicity, human creativity and potential. We, its makers, trust in technology and magic, if magic is the unknown or unproven. We have experimented and re-engineered and pushed beyond tradition and accepted truths. We think of X MUSE as an augmented spirit, sublime, essential and dedicated to creating intense, elevated experience and new kinds of communion.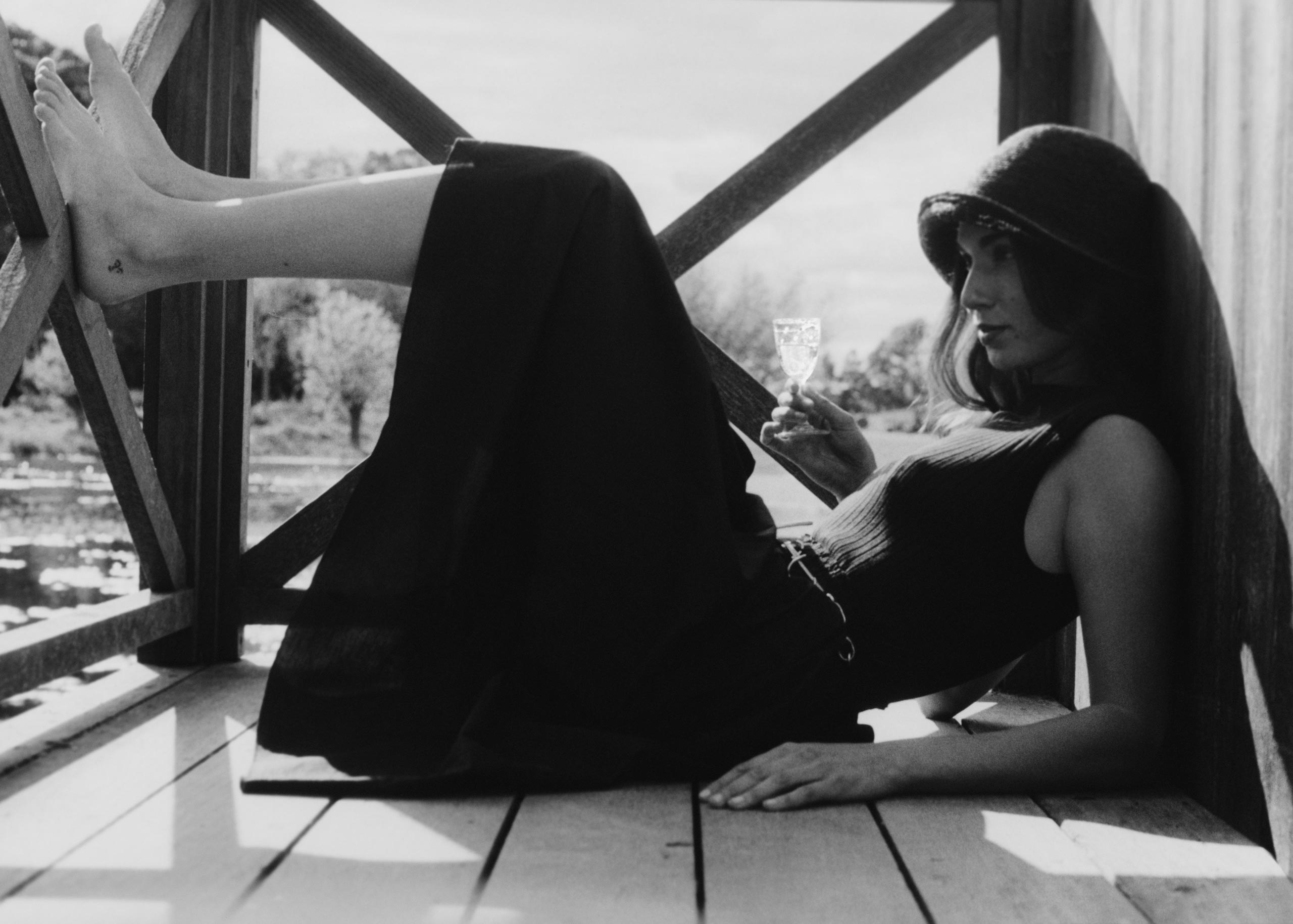 Our brand name, X MUSE, pronounced 'tenth muse', has many layers of meaning and contains multiple references. In Greek mythology there are only nine Muses, divine sparks of art and creativity. They are named and their inspirational roles specified. There is a Tenth Muse, unnamed, unknowable and beyond form. The Tenth Muse represents all that is unseen, not captured, defined or understood. She embodies our brand credo: "More is hid than uttered".
For alchemists, the Tenth Muse combined and focused the powers of her nine sisters. She is the muse above all muses who pushes us towards perfect harmony and balance, the qualities found in our vodka.
X MUSE is also the title of a sculpture by great Scottish artist, philosopher, poet and gardener, Ian Hamilton Finlay at Jupiter Artland. The Tenth Muse is our Muse.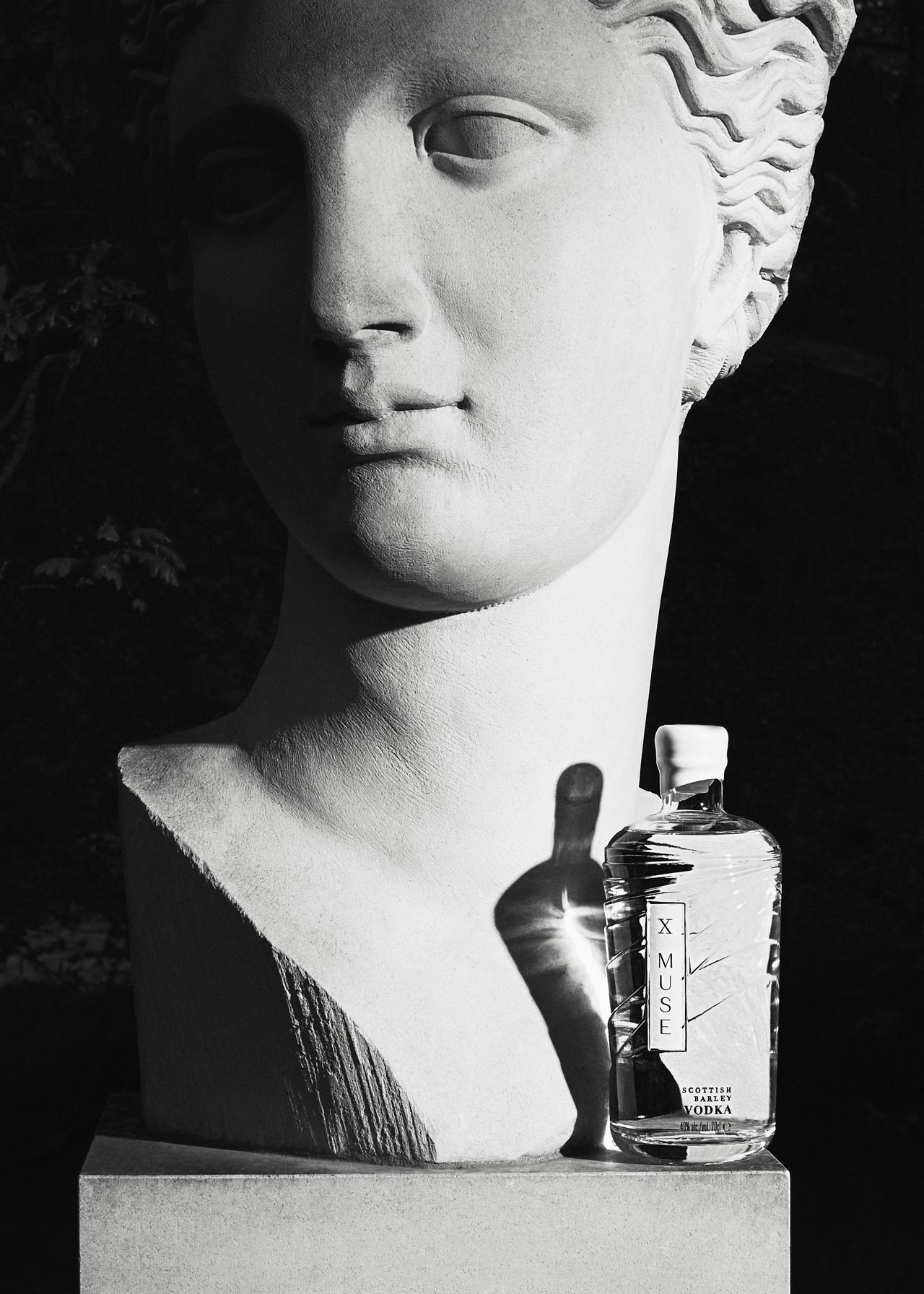 X MUSE's brand Illustration brings symbolic life to our guiding ethos. It is an interpretation of the Monas Hieroglyphica, an esoteric icon invented and designed by 16th century philosopher, scientist and magus Dr John Dee. It appears in Dee's enigmatic treatise of the same name on symbolic language, published in 1564. The illustration's literal meaning is at the essence of the X MUSE distillation process (a coming together of the sun or fire, the moon or water, the earth and air). Our interpretation of Dee's Illustration also references Marcel Duchamp's key work The Bride Stripped Bare by Her Bachelors, Even, (The Large Glass), 1923, where the icon is etched into glass.
Each element of our illustration is made up of four strokes, referencing the four elements, the four stages of distillation and the four dimensions (three spatial and one temporal). Enigmatic and elemental, it summons up the subtle energy incorporated into X MUSE spirit.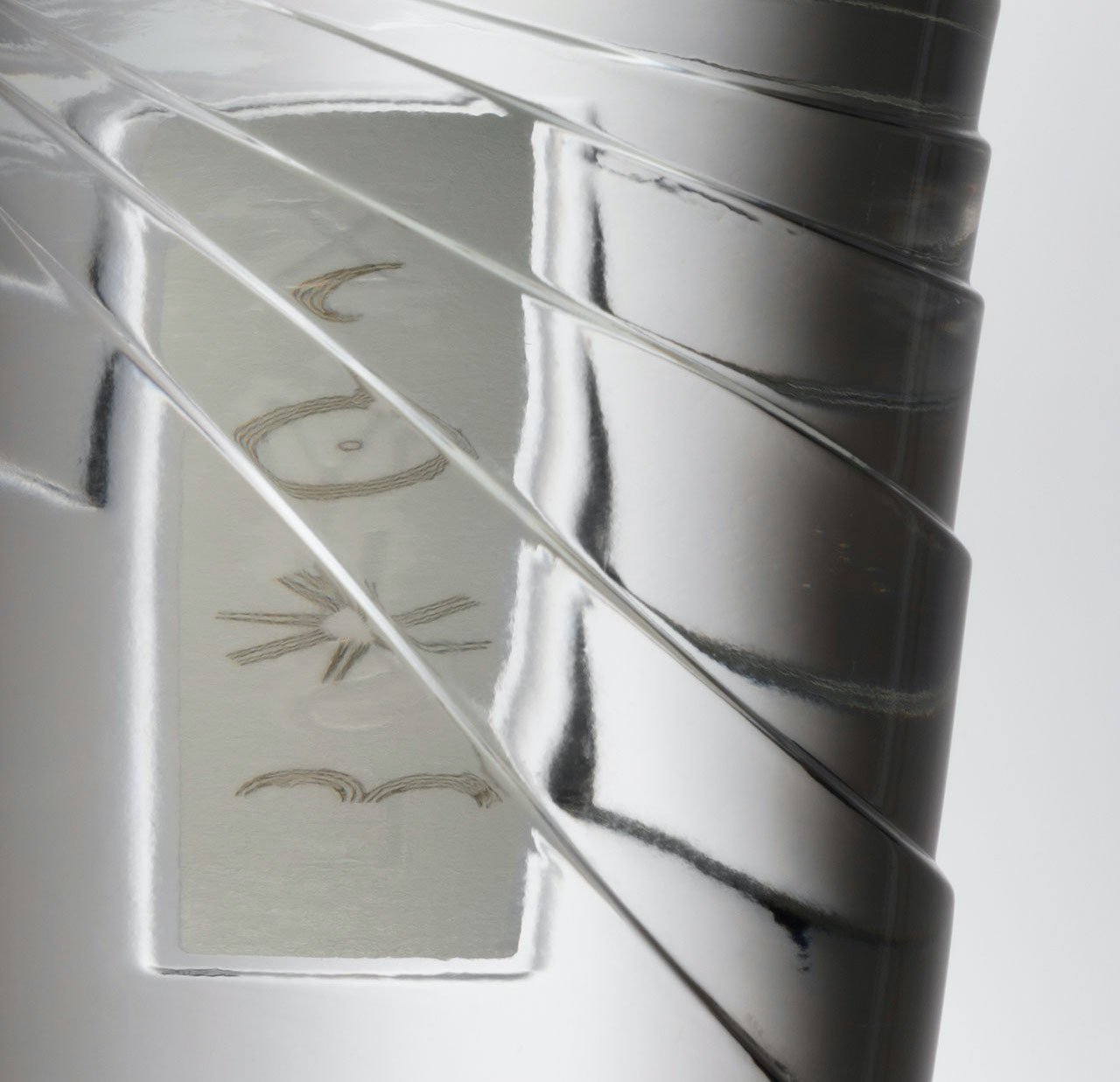 X MUSE's ambition is to create moments of transcendent connection, moments that somehow live outside the everyday trajectory of time and space. Virginia Woolf spoke about "two levels of existence" and "the slow opening up of single and solemn moments of concentrated emotion". These moments, connections to the more profound and essential, connections that re-calibrate our priorities and positions, we call 'Ambromoments'. Such moments are rare, fleeting and cannot be chased down or engineered, but you can be open to them, alive and alert. X MUSE is dedicated to creating the context and space for them to happen.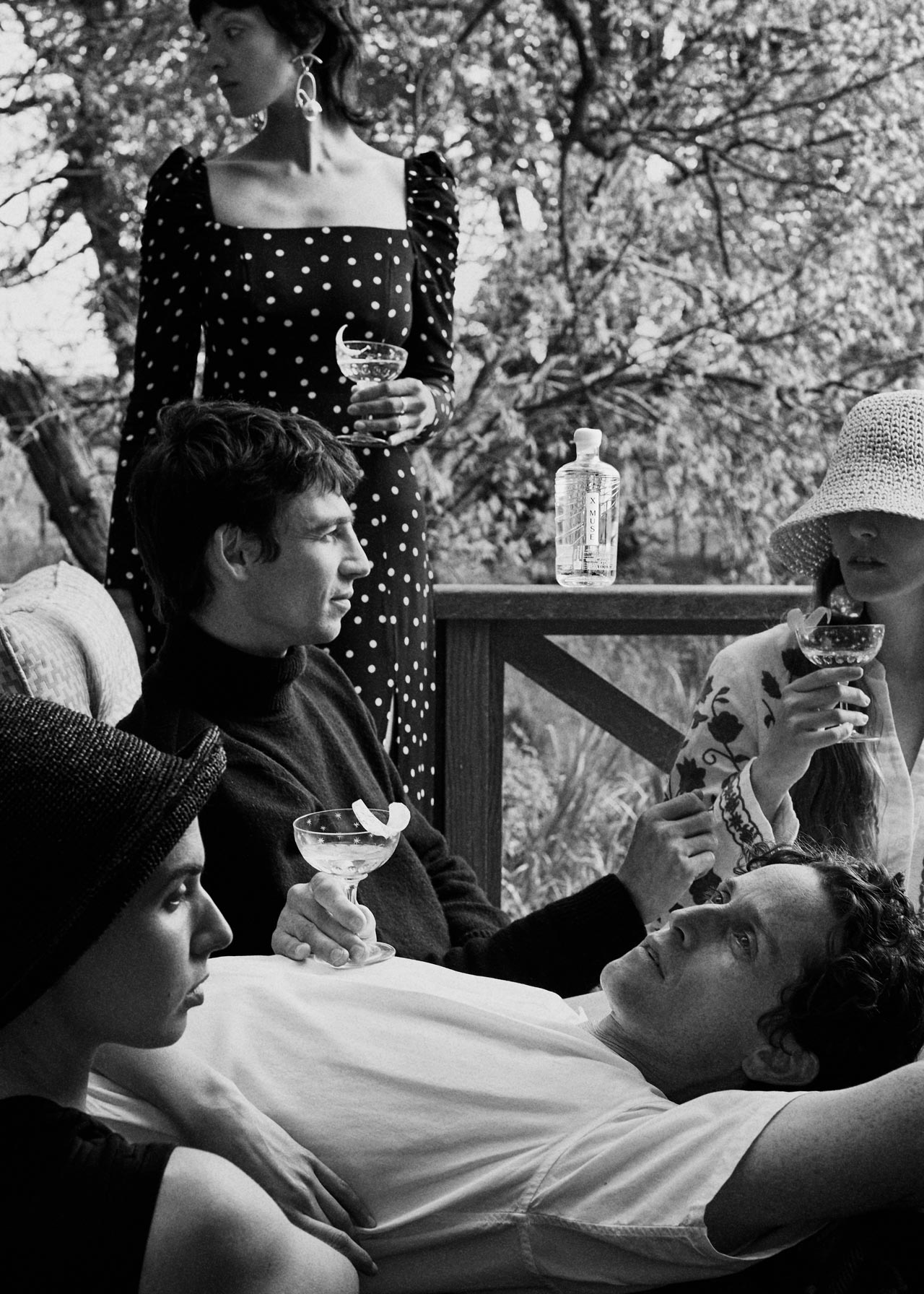 The creative effort, the drive toward the meaningful, enlightening shared experience, is at the heart of the X MUSE mission. X MUSE searches out and engages in places where art and creativity are celebrated. Its spiritual home is Jupiter Artland, the award-winning sculpture park founded by Nicky and Robert Wilson. This is a place where art and landscape interact to create new energies and insight, suggest new possibilities. X MUSE was planned here, it is rooted here and in the shared conviction that art and nature can bring us closer to understanding what has real value, how our time is best spent. It is where X Muse rests, is inspired and finds its own energy. Jupiter Artland, set in the grounds of Bonnington House outside Edinburgh, opened to the public in 2009. Nicky, an artist who studied sculpture at Camberwell and Chelsea Art Colleges, midwifed Jupiter Artland into being, by commissioning works by a remarkable roll call of contemporary artists including Antony Gormley, Anish Kapoor, Phyllida Barlow, Cornelia Parker, Andy Goldsworthy, Anya Gallaccio, Ian Hamilton Finlay, Charles Jenks, Marc Quinn, Helen Chadwick, Pablo Bronstein, Christian Boltanski, Laura Ford and Tania Kovats.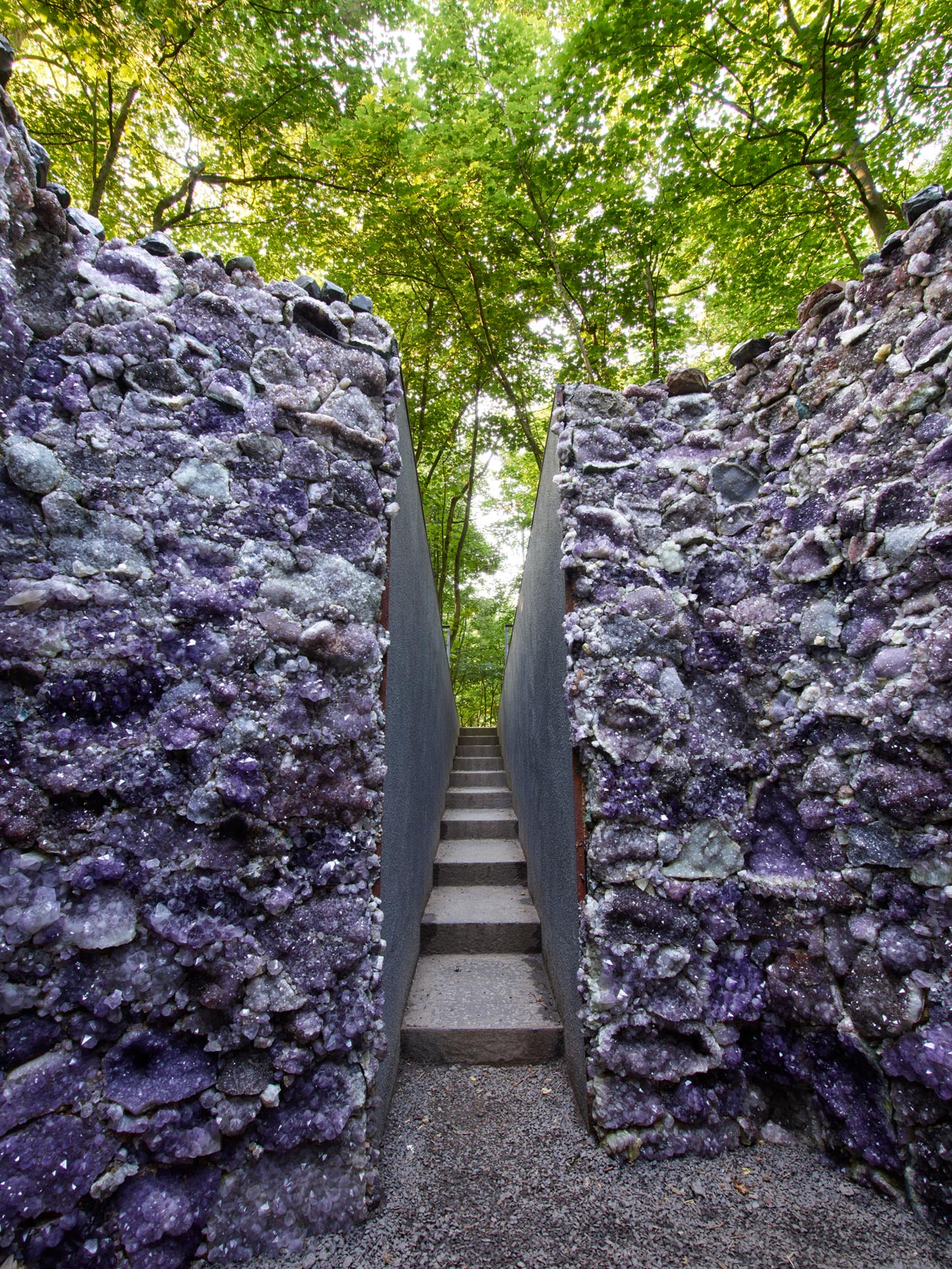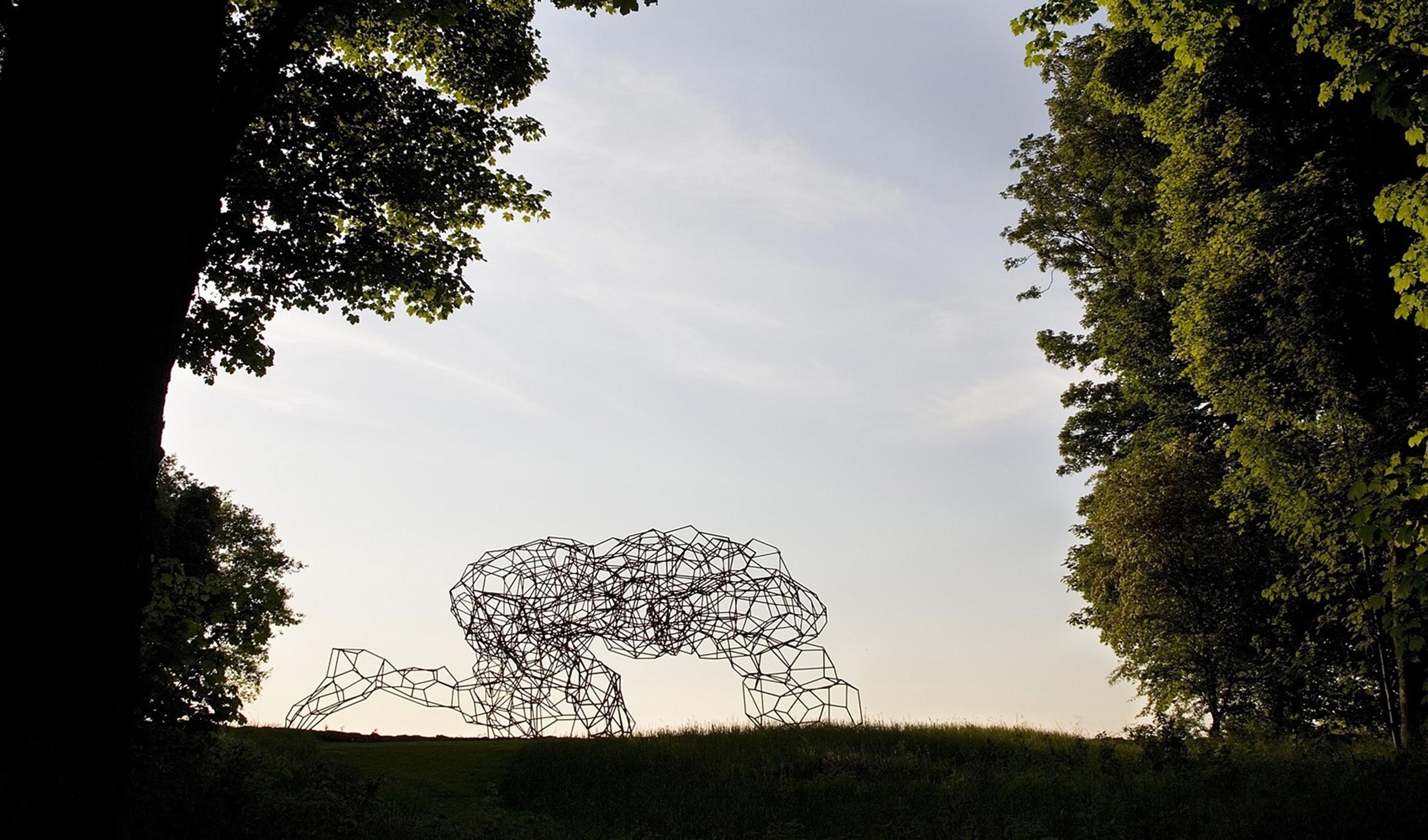 'X Muse has been born of the place that inspired it - Jupiter Artland, a unique and special place of artistic endeavour and quiet contemplation, where Art and Nature combine in harmonious coexistence, Jupiter Artland is the creative hinterland providing direction and provenance to the X MUSE brand.'

Robert Wilson, X MUSE co-founder, CEO