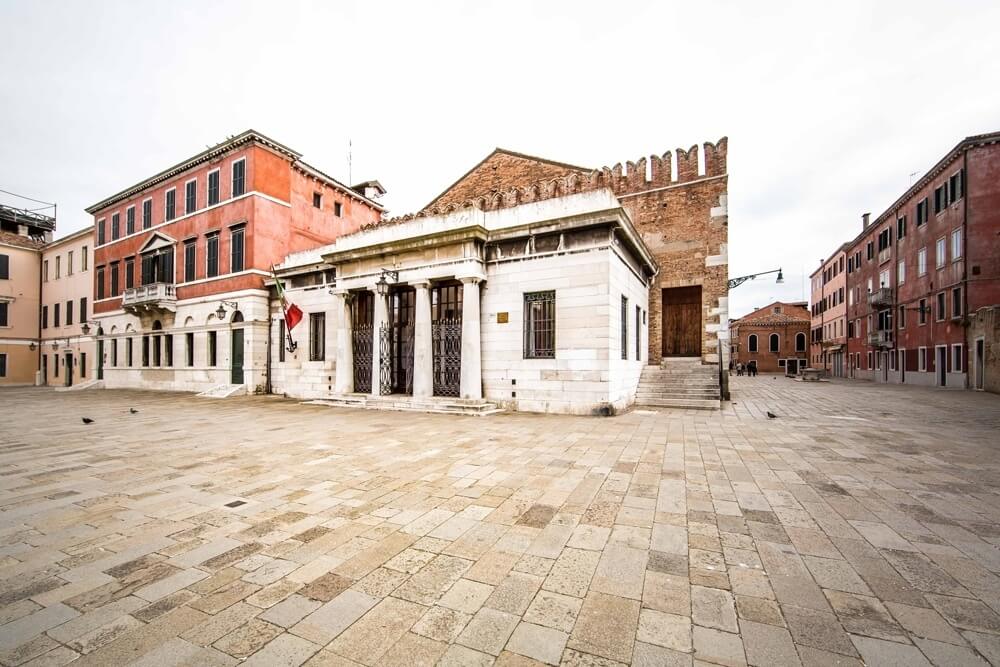 X Muse at the 59th Venice Biennale 2022
X Muse Bar at Venice Meeting Point: Navy Officers Club, Circolo Ufficiali Marina Militare Calle Seconda de la Fava, 2168, 30122 Venezia VE
Established in 2015, Venice Meeting Point is a platform created by Lightbox for international dialogue in contemporary art, with the aim to foster collaboration opportunities between visual artists, art organizations, and the international arts community, as well as cultivate deeper public engagement with the arts.
This year Venice Meeting Point at the Navy Officer's Club hosts a series of art encounters presented by Unfinished Camp – a global platform that links the ethical technology and visual arts communities closer together and is the brainchild of internationally acclaimed curator and artistic director of the Serpentine Galleries Hans Ulrich Obrist and author and cultural strategist András Szántó – and an art exhibition curated by My Art Guides publisher Mara Sartore entitled "De Rerum Natura".
Tuesday 19 April: VMP Official Opening, 6:30-9:30pm - Invitation Only
X MUSE is one of Venice Meeting Point's Cultural Partners. In its space, located in the Tavern of the Navy Officer's Club, every evening there will be complimentary artistic cocktails from 6 pm to 9 pm. The space will host the following events and art encounters: Formafantasma and Jupiter Artland.
Wednesday 20 April: Formafantasma, 6:30-9:30pm
X MUSE will host a cocktail evening in celebration of the design duo Formafantasma's invitation to design 'La Muse Inquiete' (The Disquieted Muses). World-renowned design studio Formafantasma has also created the objects featured in the bespoke brand experience for X MUSE.
Formafantasma designs 'The Disquieted Muses, When La Biennale di Venezia Meets History', a show that displays works from all six artistic disciplines, looking back to 125 years of Biennale exhibitions and events.
Thursday 21 April: Unfinished, 5-7pm
To radically reimagine — and help build — a more ethical, equitable digital future, artists must have a seat at the table. And Unfinished Camp, the inaugural art initiative from Unfinished, provides a global platform for dozens of young contemporary artists to do just that.
Join us for Unfinished Cocktails - Celebrating the artists of Unfinished Camp and their joint explorations of a better digital future.
Friday 22 April: Jupiter+ Forma, 8-midnight - Invitation Only
Jupiter+ and Forma invite you to a party in honour of artist Alberta Whittle, our good friend and artistic collaborator, who is representing Scotland at the 59th Venice Art Biennale. The evening of festivities will include music by DJ Matthew Arthur Williams and a selection of cocktails mixed by X MUSE Vodka.