X MUSE introduces its 'Reveal Series'. Exemplifying X MUSE's brand credo more is hid than uttered, the Reveal Series invites you to explore the intersection of spirit making and art thinking – and be entertained in the process. The yearly series will spotlight contemporary artists via one-off commissions to design a collectible gift box.

The inaugural edition sees the iconic X MUSE bottle housed in a 'folly' conceived by Anglo-Argentinean artist Pablo Bronstein ahead of Frieze London. The intriguing peekaboo motifs and rich amethyst colours make it perfect for the festive season and is available exclusively via Selfridges and Harvey Nichols.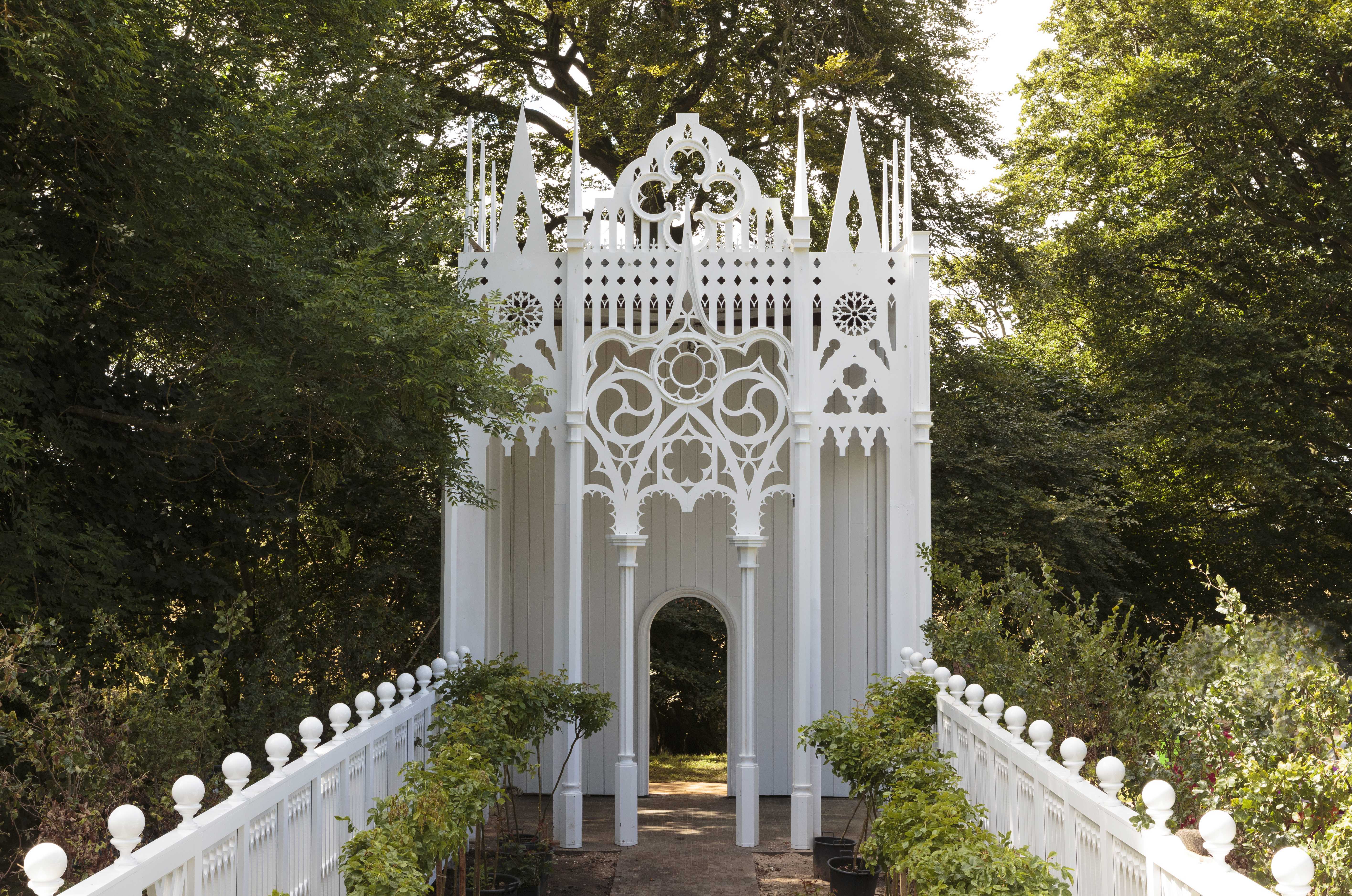 Pablo Bronstein's Rose Walk, situated at Jupiter Artland, is the inspiration for this limited edition. Bronstein, often incorporating performance and satire in his work, has conceived a miniature 'pavilion' as the X MUSE gift box; by playfully juxtaposing Gothic and Chinoiserie elements, Bronstein pays homage to the era of John Dee, the Elizabethan alchemist and polymath, whose architecture was rich in ornament and symbolism. Dee's Hieroglyphic Monad is the inspiration behind X MUSE's own brand identity, the theme of alchemy is undoubtedly X MUSE's guiding light.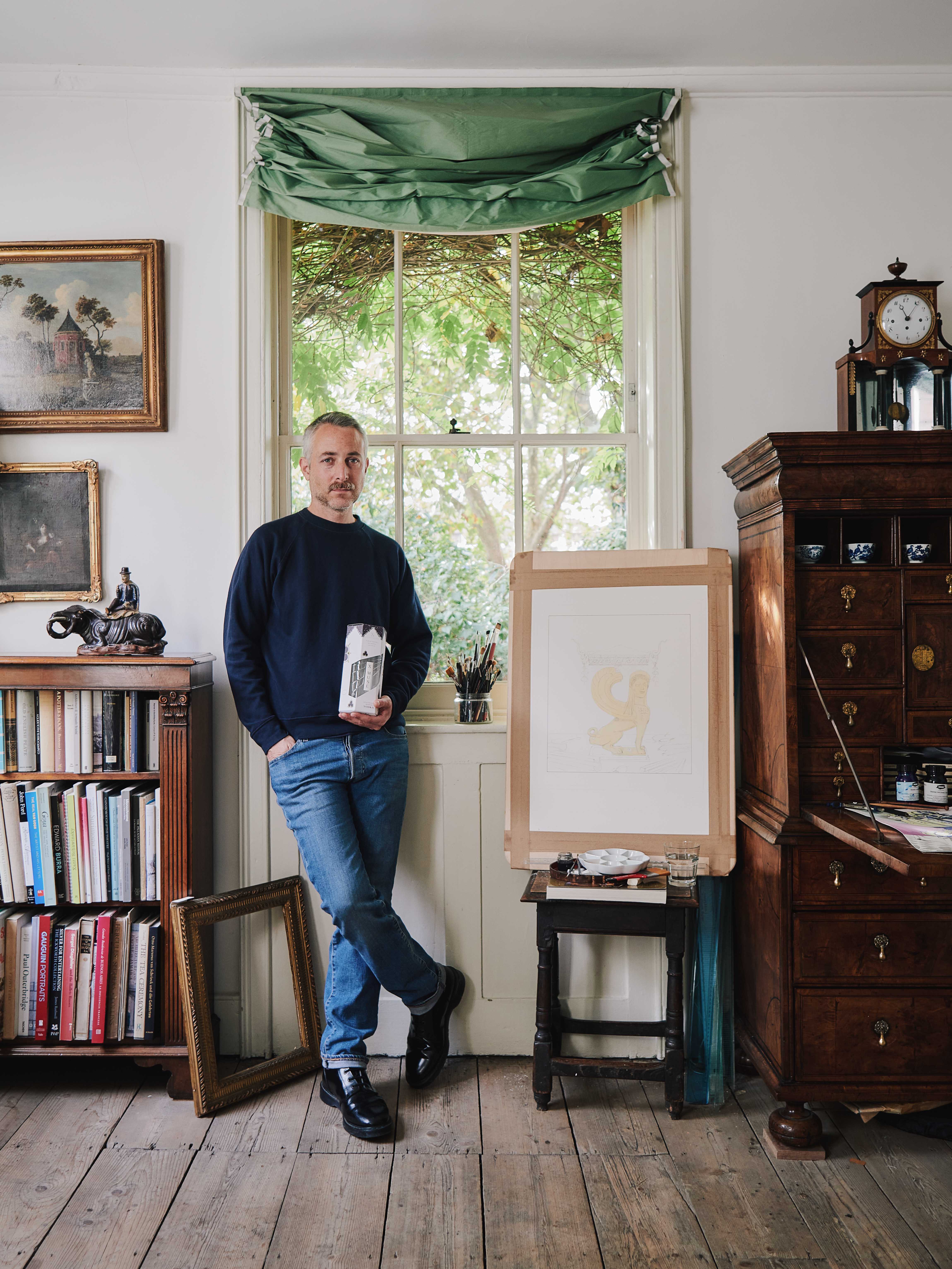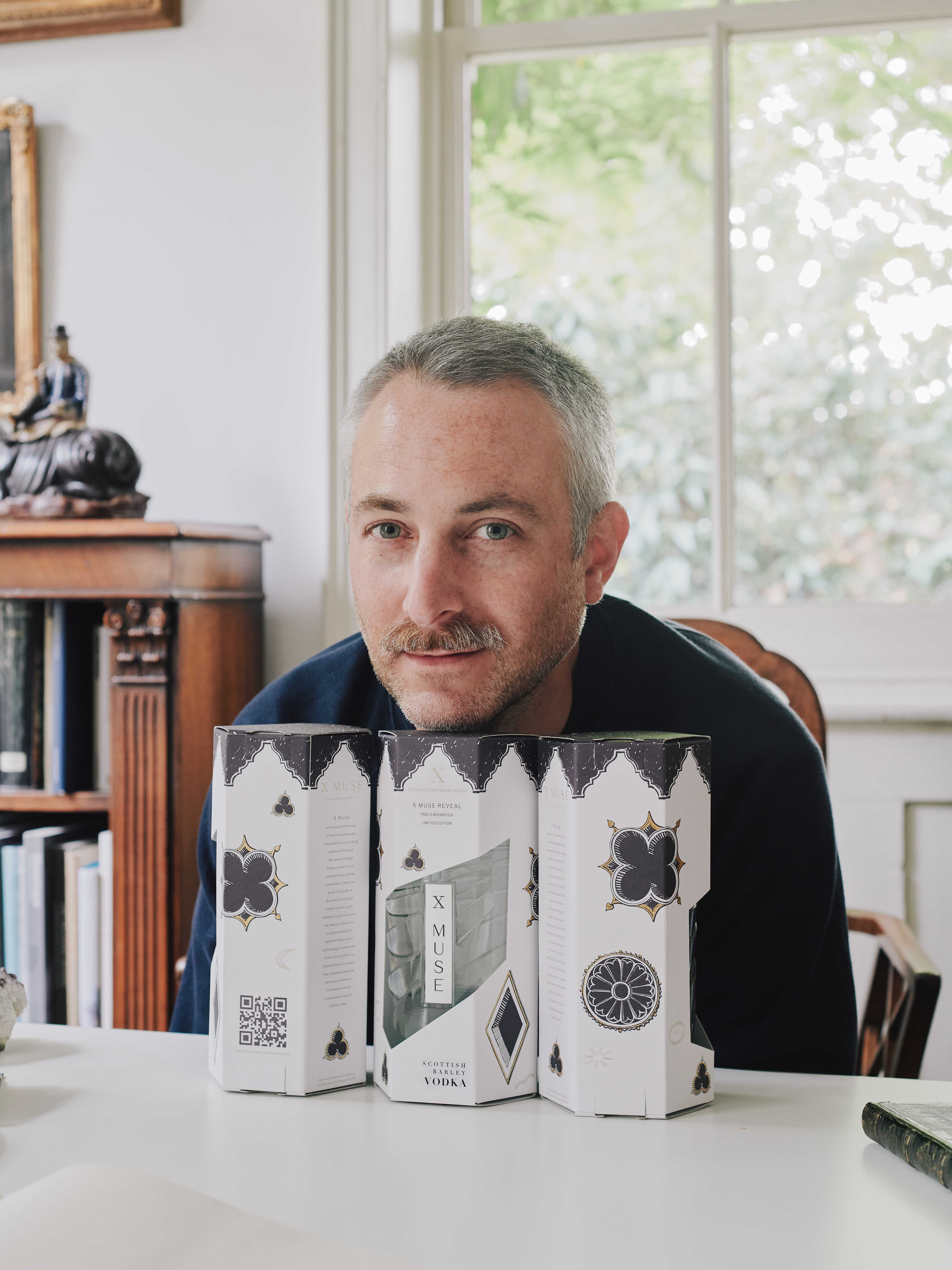 Explains Pablo Bronstein: "The Christmas box for X MUSE was conceived as a house for the bottle, and as a counterbalance to the harmony of the contents. Like the folly I designed for Jupiter Artland, the box carries a playful juxtaposition of Gothic and Chinoiserie elements, and so I have tried to make the vodka box itself into a folly - one made of paper.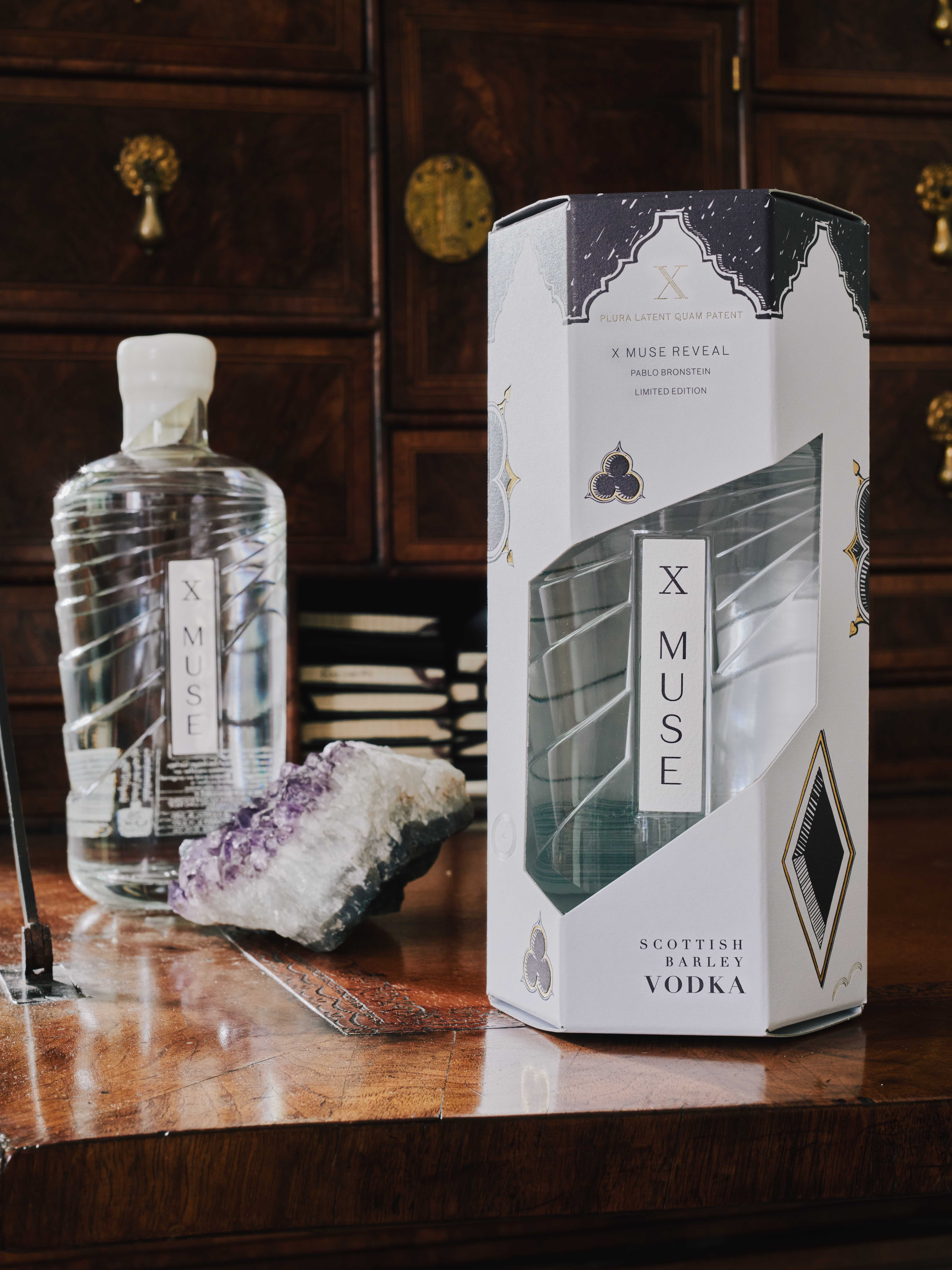 The hexagonal tower hosts quatrefoil, trefoil, diamond and rose windows, peering out or into the darkness, and above a night sky. The vodka is visible through the irregular cut out window, but whereas that window reveals the clarity and purity of the liquid inside, Pablo's windows lead into a void with no clarity, but rather mystery and opacity.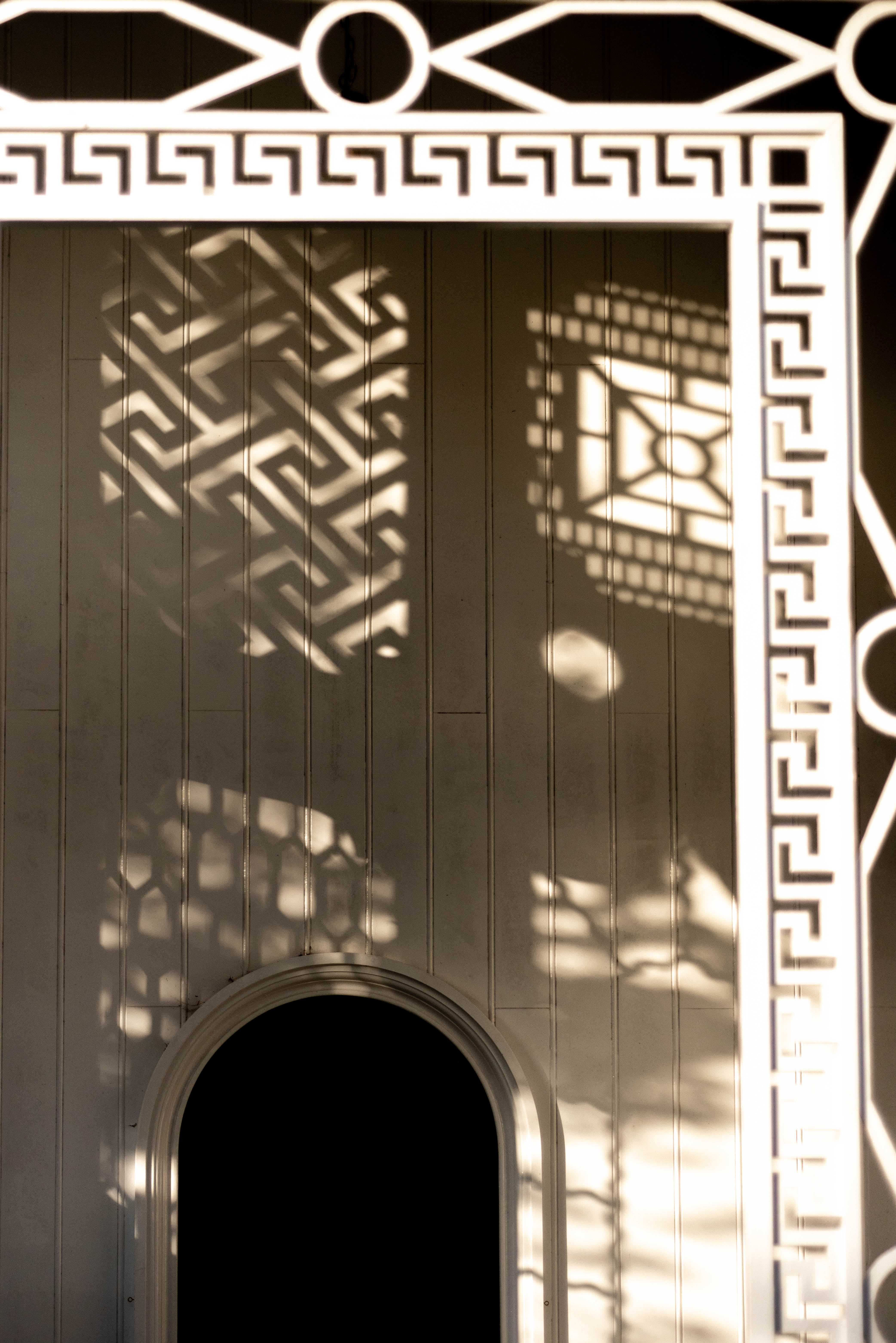 The X MUSE x Pablo Bronstein Gift Box is on sale from October 2022 at Selfridges and Harvey Nichols priced £55.