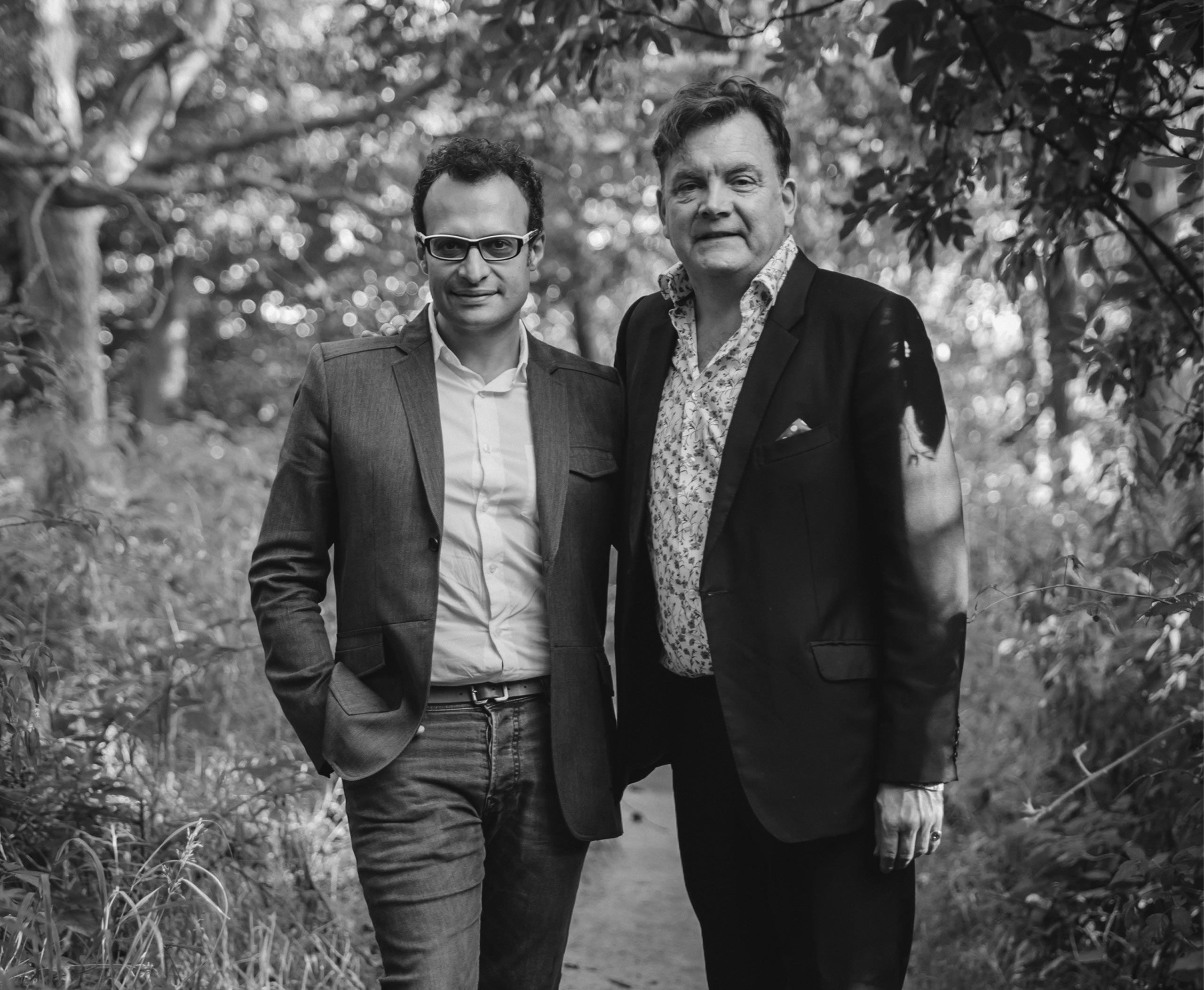 X MUSE is built on creativity. And while creativity can be a solo pursuit, we believe it is best delivered, and certainly best enjoyed, when a communal effort. Of course, for the best creative outcomes you need the best collaborators. And we have worked with the very best.

ROBERT WILSON, X MUSE co-founder, CEO
Robert is co-owner of Nelsons, Europe's oldest and the UK's largest manufacturer of homeopathic and natural medicines. The company was established as a pharmacy in London's Mayfair district in 1860. Over the last 30 years the company has grown into one of the world's largest natural medicine companies, producing powerful brands that can be seen across the globe, including the iconic Rescue Remedy. Robert's interest, both professionally and privately, in healing practices around the world, Ancient Wisdom traditions and a fascination with alchemy have shaped the way he has approached his endeavours. He believes in an holistic and collaborative approach to building brands and in promoting businesses in a responsible and beneficial way. These principles are central to all he does. In 2009, working with Nicky, they created and opened to the public Jupiter Artland. Having received many awards, including the prestigious Museum of the Year nomination in 2016, Jupiter has grown into an exemplar of how art and landscape can be combined to produce work of the upmost quality and power. With 35 individual commissions, working directly with the artists, Jupiter has created a magical and powerful artistic experience for the visitor. X MUSE is a product of the same drive and curiosity. It is born of artistic endeavour and imbued with esoteric thought and alchemical principles. These fundamental principles run through everything the brand stands for and everything we do. Robert is Chair of Creative Scotland (formerly The Scottish Arts Council) and was previously Chair of The Edinburgh Arts Festival.

VADIM GRIGORYAN, X MUSE co-founder, Artistic and Brand director
Born in Baku, Vadim Grigoryan began his career as a rocket scientist, earning an honours degree in robotics and systems engineering from the Bauman Moscow State Technical University. He decided to set a different professional course though, and in 2000 earned an MBA from INSEAD and then attended the High Potential Leadership Program at Harvard Business School. He spent 15 years at Pernod Ricard, becoming International Director of Creativity and Luxury. In that time Grigoryan, challenged and transcended many of the tired conventions of the spirit industry. He insisted, for instance, that barley varieties should be judged on their organoleptic qualities, their capacity to ignite the senses, rather than simply on their yield. Grigoryan also re-established Absolut's art programme with innovative collaborations involving leading artists such as the US artist Mickalene Thomas and the Cuban collective Los Carpenteros, orchestrating events at Venice Biennale, Art Basel and elsewhere. Grigoryan lectures on brand management and luxury at ESSEC, La Sorbonne, and INSEAD and runs Creavi, a small artistic research initiative that blends food and transcendental topics such as time, history, and immortality. He has his own creative practice and is determined on fusing art and commerce in compelling and powerful new ways. And 'art thinking' is at the heart of X MUSE's brand philosophy, strategy and execution. This makes our brand a cutting-edge application of this progressive approach.