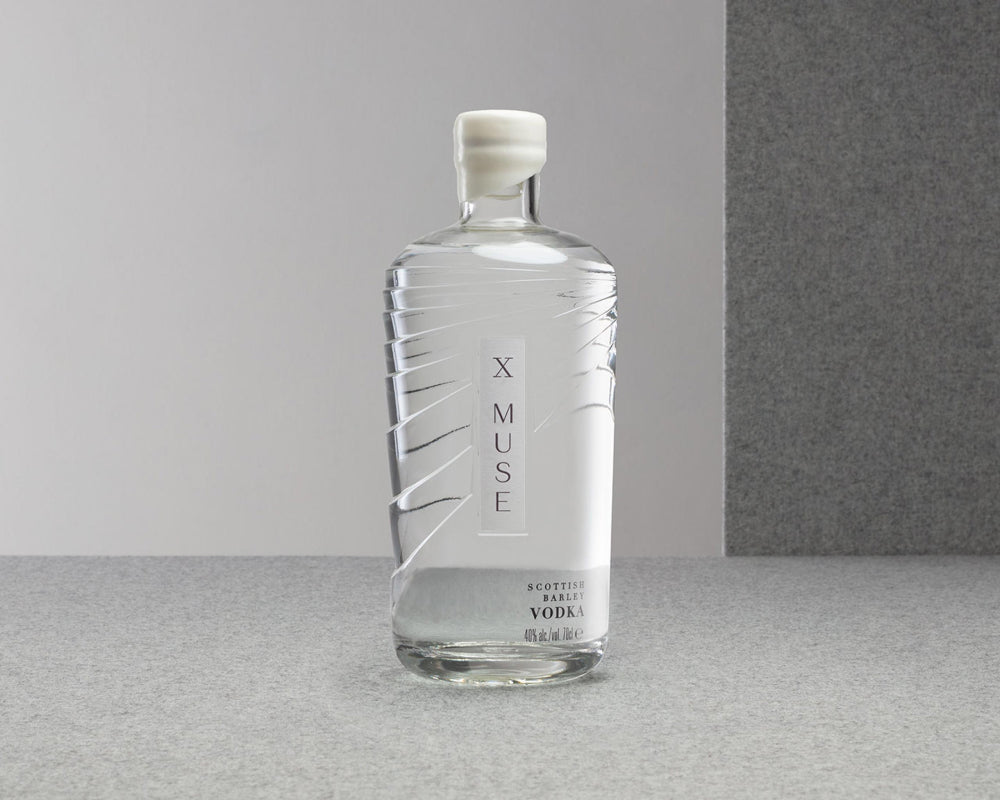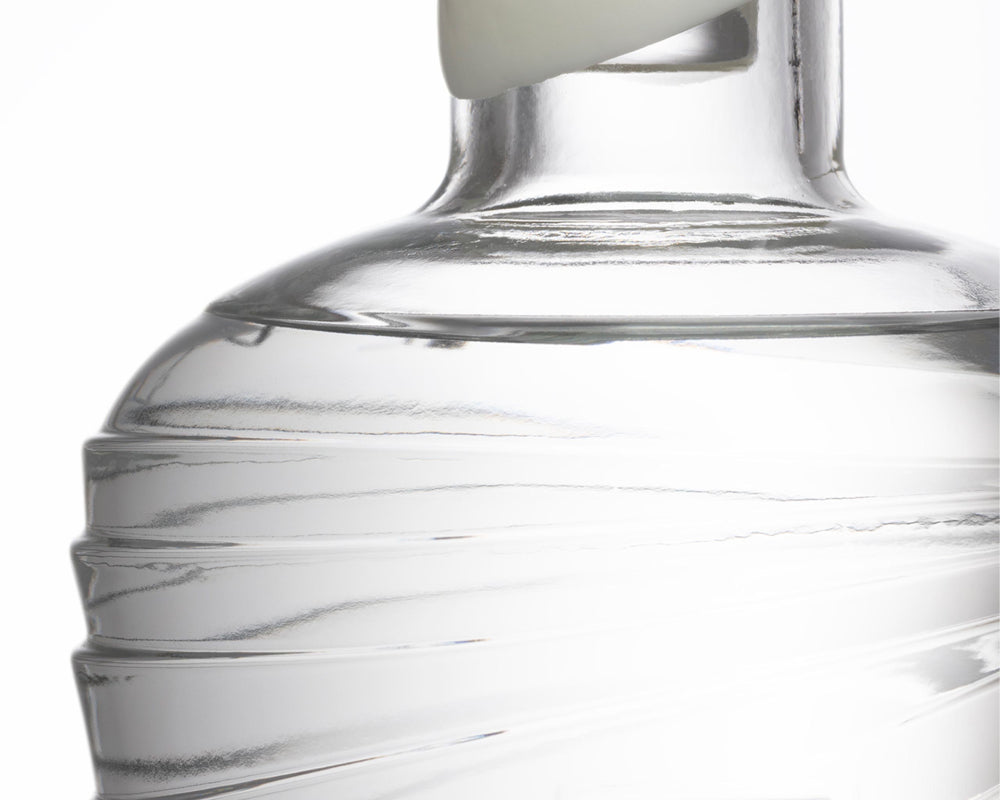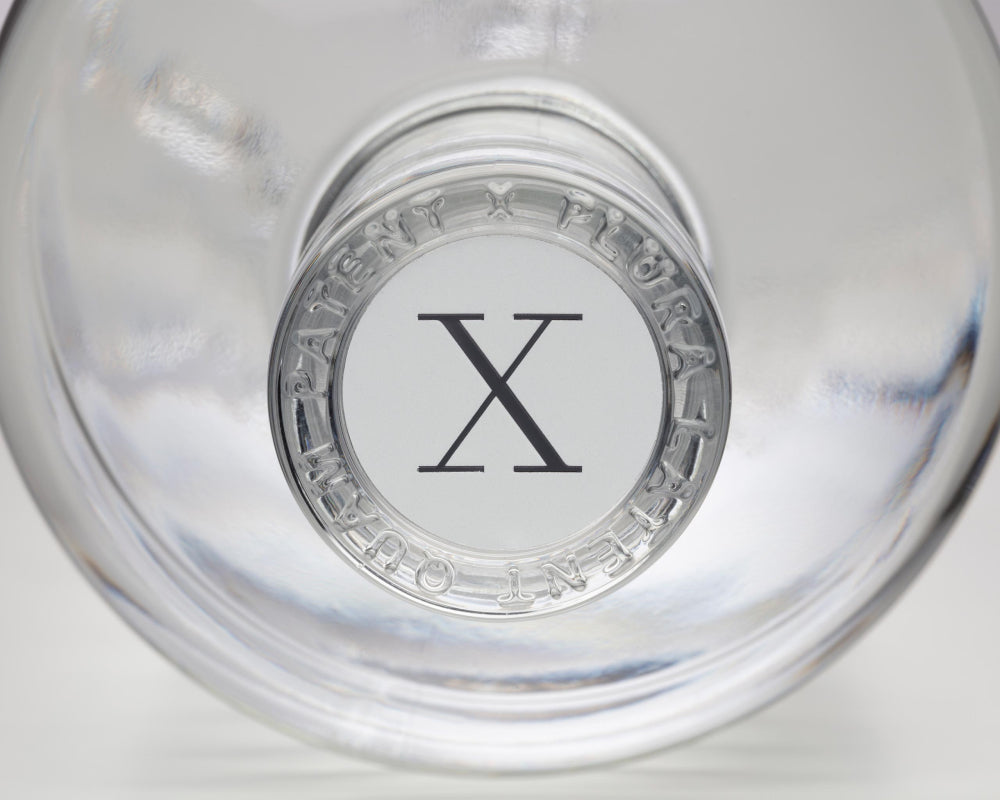 "Be prepared for the best vodka martini you've ever had"
"DON'T EVER LET ANYONE TELL YOU THAT VODKA OUGHT TO BE ODORLESS AND FLAVORLESS, AGAIN"
"Delicate, fresh mouthfeel, sweetness opens up releasing pear drops and juicy, crisp apples together with richer, baked apples, hints of honey, ginger and nutmeg, leading to cider notes and subtle, underlying dryness with a hint of creaminess."
"ROBERT AND VADIM BONDED OVER THEIR SHARED INTERESTS IN ART AND ALCHEMY, WORKING TOGETHER TO CREATE A UNIQUE, LUXURY VODKA THAT RESPECTS SCOTLAND'S WHISKY-MAKING TRADITIONS"
"A SERIOUSLY SMOOTH MOUTHFEEL, WHICH DESERVES TO BE SIPPED OVER ICE OR IN A DRY MARTINI"
"THIS ALMOST REQUIRES A NEW CATEGORY IN ITS OWN RIGHT AS IT'S NOT WHAT YOU'D EXPECT FROM A VODKA"
"THERE'S A STANDOUT SILKY TEXTURE WITH INTOXICATING VISCOSITY, AND DELICATE TOUCHES OF GINGER AND NUTMEG SURFACE ON THE PALATE TOO FOR A SUBLIME EXPERIENCE. AN ABSOLUTE TREAT FOR ANY VODKA LOVER."
"WOW WHAT A BEAUTIFUL BOTTLE AND UNUSUAL SPIRIT"
X MUSE
Scottish Barley Vodka
X MUSE, pronounced 'tenth muse', is the first blended barley vodka inspired by the spirit making traditions of Scotland. 
"We look at spirits as a cultural product

deeply rooted in human nature"
 
Drawing on that history and experience, X MUSE employs craft and new methods, blending heritage barley, the purest water and careful copper potstill-column distillation to produce a delicious vodka of the richest, deepest characters and qualities. 
"Smooth, rich and complex enough for straight-up sipping as well as the essential component part of cocktails and martinis"
Distilled and bottled in Scotland
70cl 40% vol. 
Free Express Delivery 


"Be prepared for the best vodka martini you've ever had"
"DON'T EVER LET ANYONE TELL YOU THAT VODKA OUGHT TO BE ODORLESS AND FLAVORLESS, AGAIN"
"Delicate, fresh mouthfeel, sweetness opens up releasing pear drops and juicy, crisp apples together with richer, baked apples, hints of honey, ginger and nutmeg, leading to cider notes and subtle, underlying dryness with a hint of creaminess."
"ROBERT AND VADIM BONDED OVER THEIR SHARED INTERESTS IN ART AND ALCHEMY, WORKING TOGETHER TO CREATE A UNIQUE, LUXURY VODKA THAT RESPECTS SCOTLAND'S WHISKY-MAKING TRADITIONS"
"A SERIOUSLY SMOOTH MOUTHFEEL, WHICH DESERVES TO BE SIPPED OVER ICE OR IN A DRY MARTINI"
"THIS ALMOST REQUIRES A NEW CATEGORY IN ITS OWN RIGHT AS IT'S NOT WHAT YOU'D EXPECT FROM A VODKA"
"THERE'S A STANDOUT SILKY TEXTURE WITH INTOXICATING VISCOSITY, AND DELICATE TOUCHES OF GINGER AND NUTMEG SURFACE ON THE PALATE TOO FOR A SUBLIME EXPERIENCE. AN ABSOLUTE TREAT FOR ANY VODKA LOVER."
"WOW WHAT A BEAUTIFUL BOTTLE AND UNUSUAL SPIRIT"