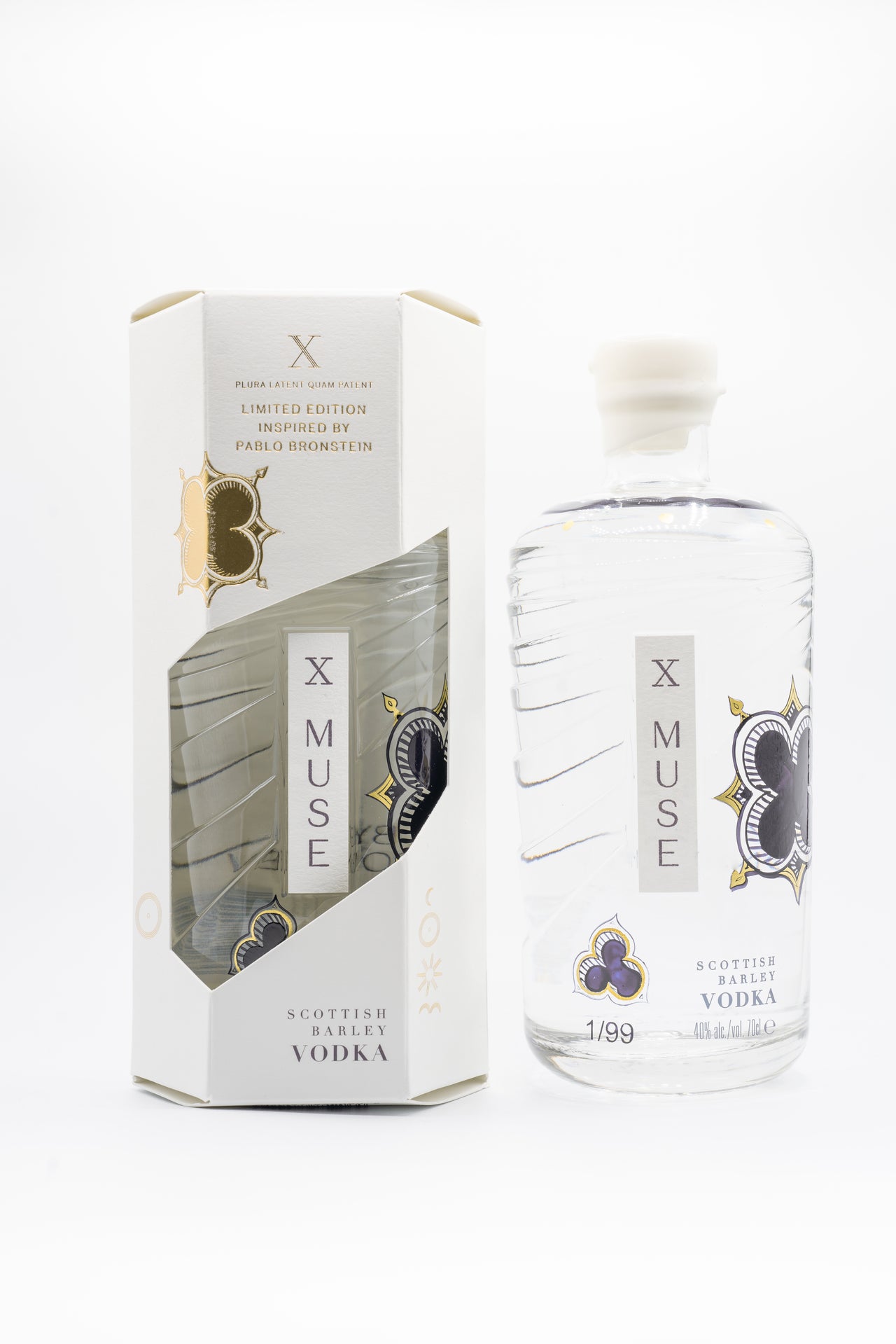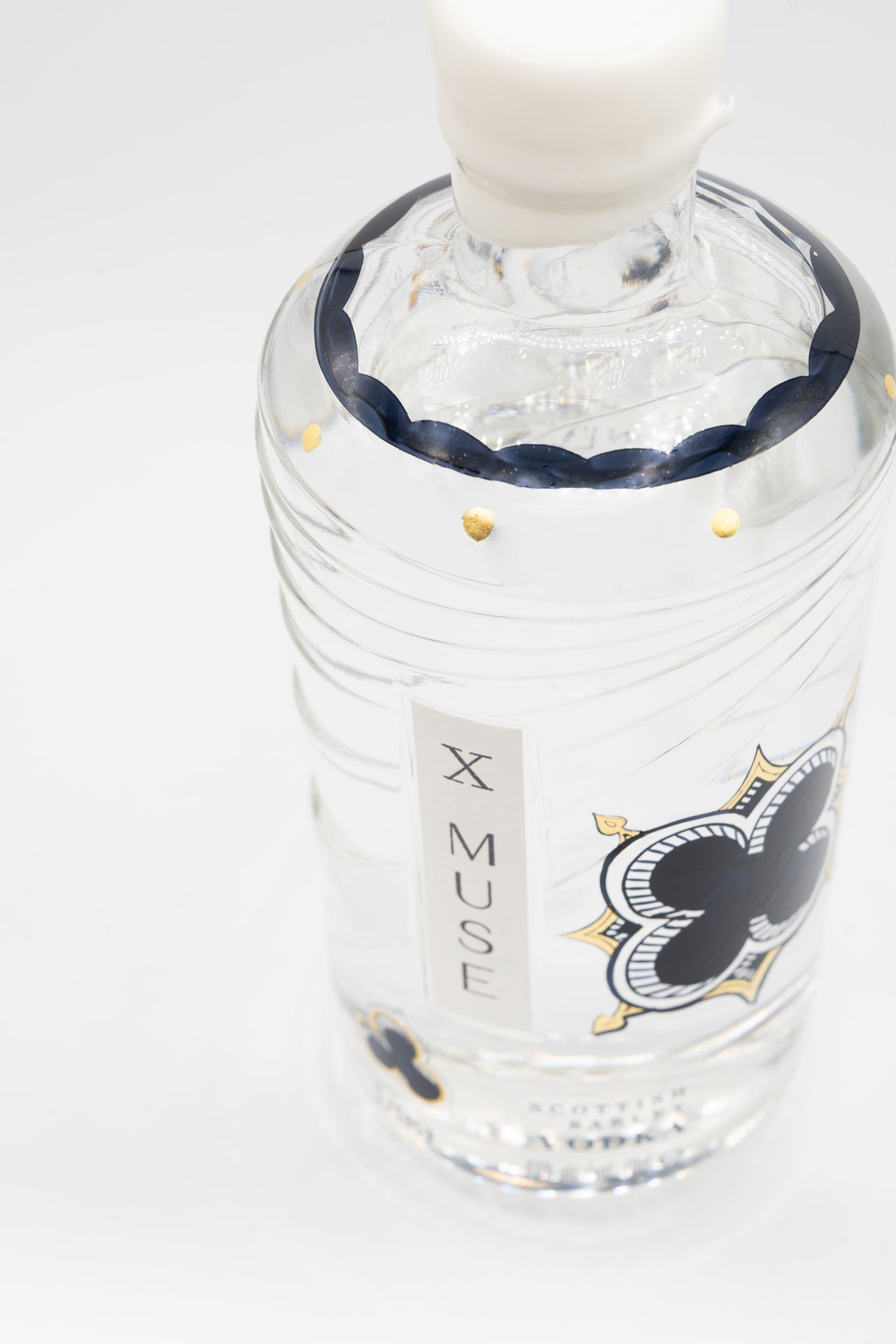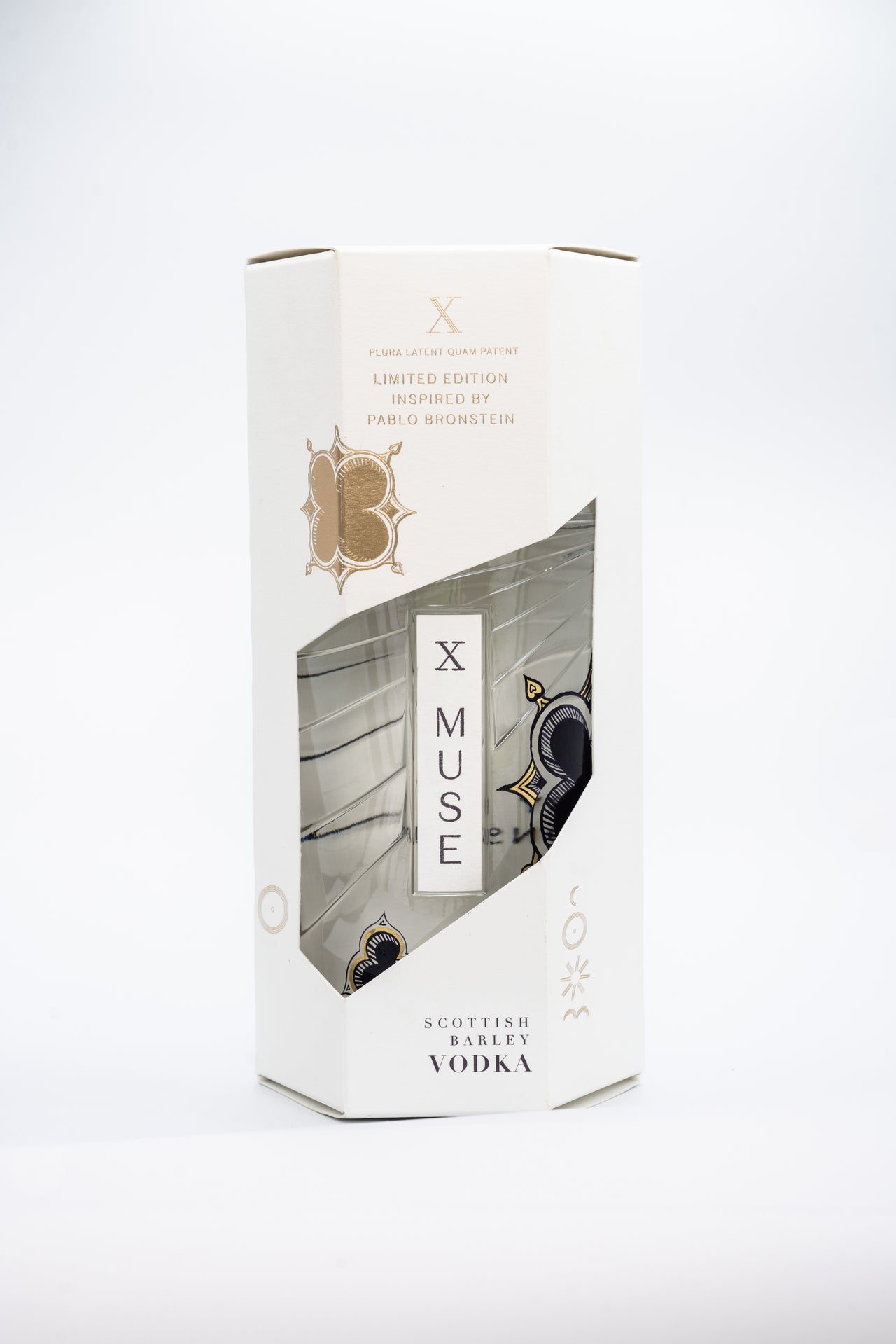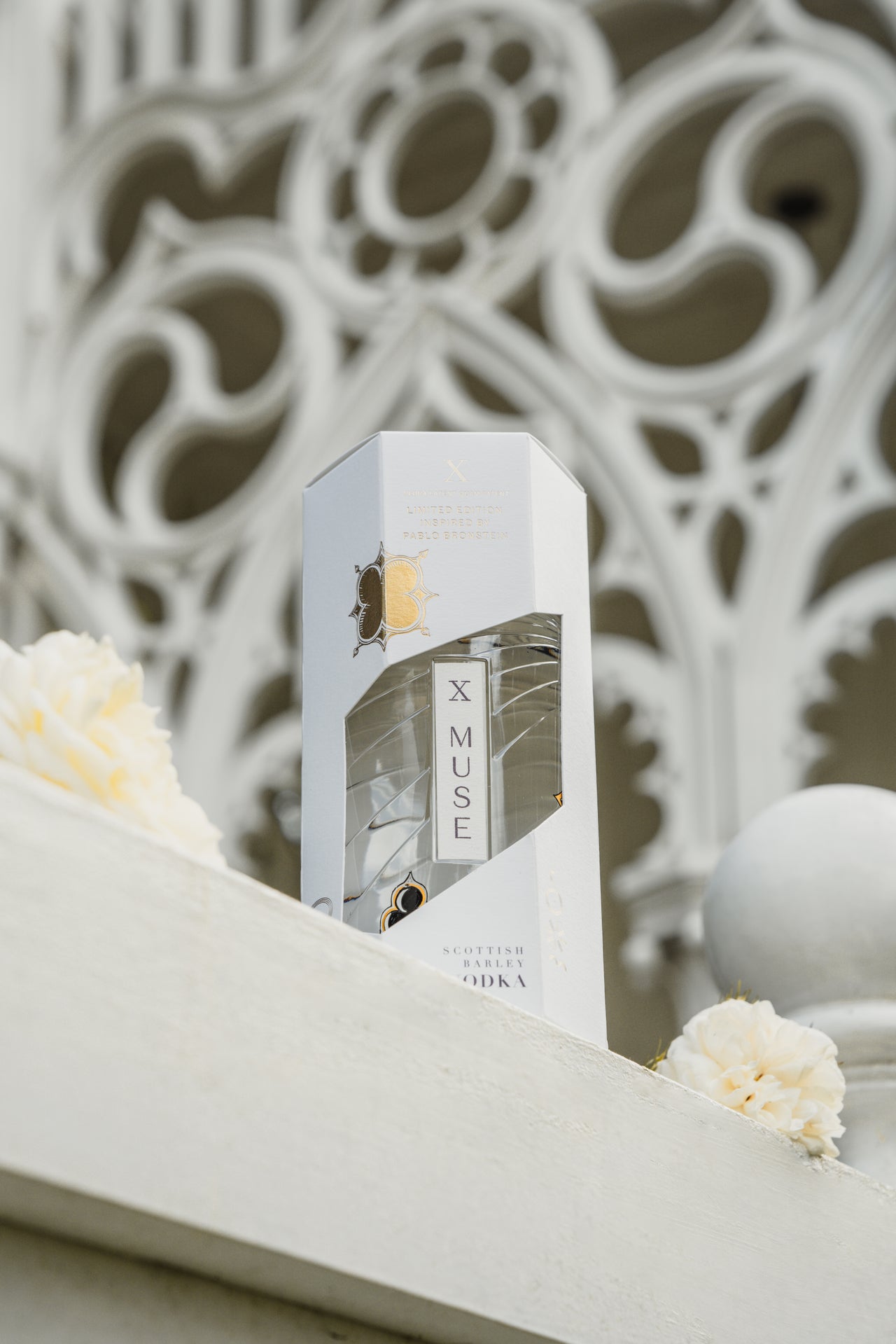 "Be prepared for the best vodka martini you've ever had"
"DON'T EVER LET ANYONE TELL YOU THAT VODKA OUGHT TO BE ODORLESS AND FLAVORLESS, AGAIN"
"Delicate, fresh mouthfeel, sweetness opens up releasing pear drops and juicy, crisp apples together with richer, baked apples, hints of honey, ginger and nutmeg, leading to cider notes and subtle, underlying dryness with a hint of creaminess."
"ROBERT AND VADIM BONDED OVER THEIR SHARED INTERESTS IN ART AND ALCHEMY, WORKING TOGETHER TO CREATE A UNIQUE, LUXURY VODKA THAT RESPECTS SCOTLAND'S WHISKY-MAKING TRADITIONS"
"A SERIOUSLY SMOOTH MOUTHFEEL, WHICH DESERVES TO BE SIPPED OVER ICE OR IN A DRY MARTINI"
"THIS ALMOST REQUIRES A NEW CATEGORY IN ITS OWN RIGHT AS IT'S NOT WHAT YOU'D EXPECT FROM A VODKA"
"THERE'S A STANDOUT SILKY TEXTURE WITH INTOXICATING VISCOSITY, AND DELICATE TOUCHES OF GINGER AND NUTMEG SURFACE ON THE PALATE TOO FOR A SUBLIME EXPERIENCE. AN ABSOLUTE TREAT FOR ANY VODKA LOVER."
"WOW WHAT A BEAUTIFUL BOTTLE AND UNUSUAL SPIRIT"
X MUSE REVEAL 2023
Hand made Limited Edition
Exemplifying X MUSE's brand credo more is hid than uttered, the Reveal Series invites you to explore the intersection of its excellent vodka and art thinking – and be entertained in the process.  
The 2023 edition sees the iconic X MUSE bottle adorned with hand-painted gothic motifs, inspired by Anglo-Argentinean artist Pablo Bronstein ahead of Frieze London. Delicate gold finishes and rich amethyst colours make it perfect for the festive season. This limited series of 99 bottles, each truly unique due to their hand-crafted nature, is available exclusively via the X MUSE website and in store at Hedonism Wines with a portion of the profits of sale donated to Outset Contemporary Art Fund, the leading independent charity pioneering innovative arts projects on a global scale.  
Pablo Bronstein's Rose Walk, situated at Jupiter Artland, is the inspiration for this limited edition.  Bronstein, often incorporating performance and satire in his work, has conceived a miniature 'pavilion' as the X MUSE gift box; by playfully juxtaposing Gothic and Chinoiserie elements, Bronstein pays homage to the era of John Dee, the Elizabethan alchemist and polymath, whose architecture was rich in ornament and symbolism. Dee's Hieroglyphic Monad is the inspiration behind X MUSE's own brand identity, the theme of alchemy is undoubtedly X MUSE's guiding light.  
The bottle is dressed with quatrefoil, trefoil, and rose windows, each reframing the spirit into a technicoloured universe of its own, all contained within the swirling glass of the X MUSE bottle. This ornamentation peeks through the irregular cut out window of its box, leading the viewer to consider X MUSE's brand credo once more, more is hid than uttered.


"Be prepared for the best vodka martini you've ever had"
"DON'T EVER LET ANYONE TELL YOU THAT VODKA OUGHT TO BE ODORLESS AND FLAVORLESS, AGAIN"
"Delicate, fresh mouthfeel, sweetness opens up releasing pear drops and juicy, crisp apples together with richer, baked apples, hints of honey, ginger and nutmeg, leading to cider notes and subtle, underlying dryness with a hint of creaminess."
"ROBERT AND VADIM BONDED OVER THEIR SHARED INTERESTS IN ART AND ALCHEMY, WORKING TOGETHER TO CREATE A UNIQUE, LUXURY VODKA THAT RESPECTS SCOTLAND'S WHISKY-MAKING TRADITIONS"
"A SERIOUSLY SMOOTH MOUTHFEEL, WHICH DESERVES TO BE SIPPED OVER ICE OR IN A DRY MARTINI"
"THIS ALMOST REQUIRES A NEW CATEGORY IN ITS OWN RIGHT AS IT'S NOT WHAT YOU'D EXPECT FROM A VODKA"
"THERE'S A STANDOUT SILKY TEXTURE WITH INTOXICATING VISCOSITY, AND DELICATE TOUCHES OF GINGER AND NUTMEG SURFACE ON THE PALATE TOO FOR A SUBLIME EXPERIENCE. AN ABSOLUTE TREAT FOR ANY VODKA LOVER."
"WOW WHAT A BEAUTIFUL BOTTLE AND UNUSUAL SPIRIT"