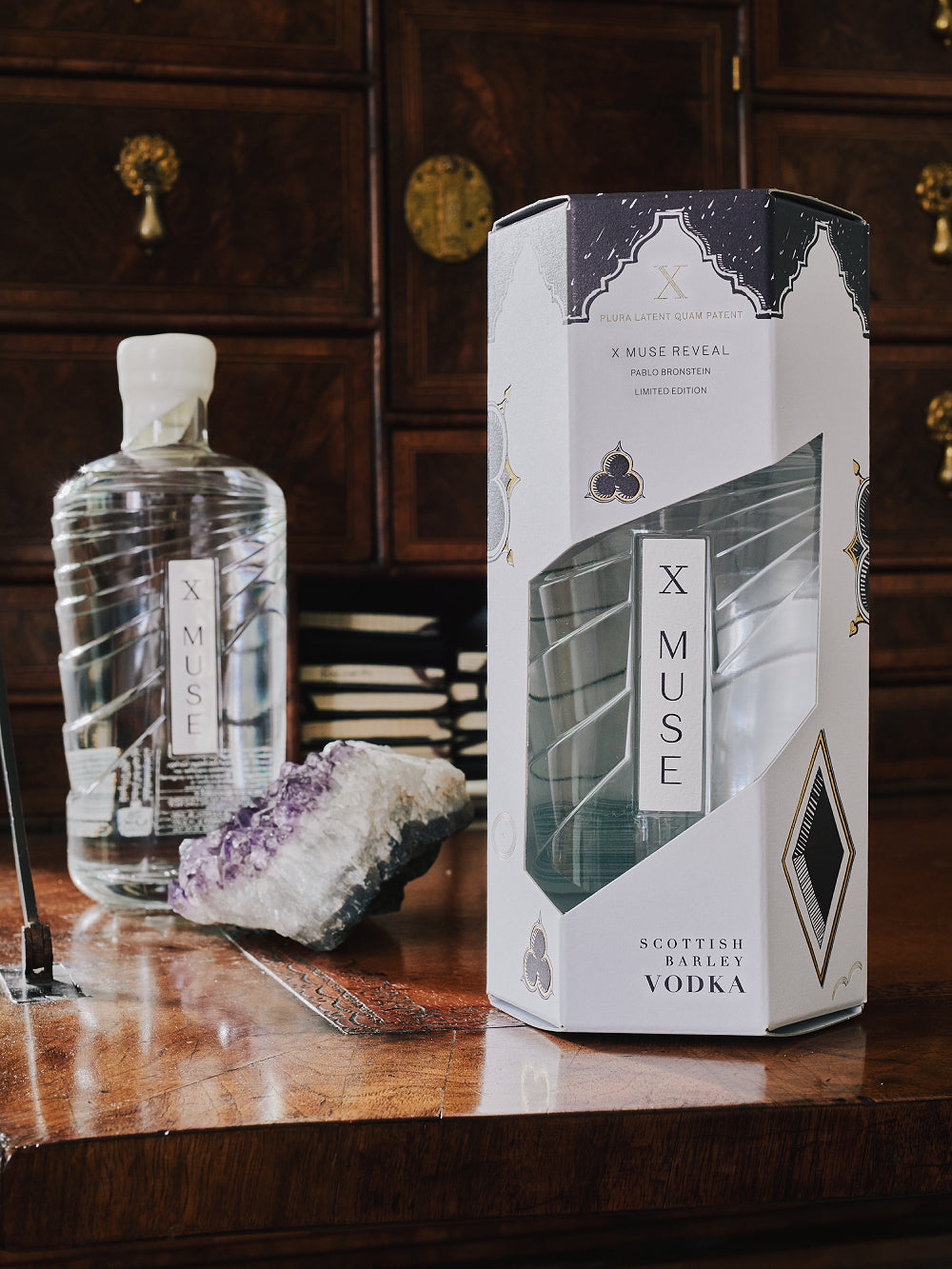 X MUSE REVEAL
Pablo Bronstein Limited Edition
X MUSE is proud to present the 'Reveal Series', a themed release centred on the philosophy of the tenth muse that 'more is hid than is uttered'. This inaugural edition sees the first of its kind in the series, which will all house X MUSE vodka within a collectable gift box. Give your next bottle of X MUSE the home it deserves, and use the box as a centrepiece display in your living space. 
This edition sees the iconic X MUSE bottle housed in a 'folly', which was created by Anglo-Argentinean contemporary Pablo Bronstein. The tantalising peekaboo motifs and rich amethyst colours lend the piece both elegance and festivity.
Explains Pablo Bronstein: "The Christmas box for X MUSE was conceived as a house for the bottle, and as a counterbalance to the harmony of the contents… The box carries a playful juxtaposition of Gothic and Chinoiserie elements, and so I have tried to make the vodka box itself into a folly - one made of paper."
The X MUSE x Pablo Bronstein Gift Box is available to buy in Harvey Nichols and Selfridges.
Free Express Delivery