Indulge in the Art of Alchemy:
Introducing X MUSE's first-ever Gastronomic Muse –

Chef Carlo Scotto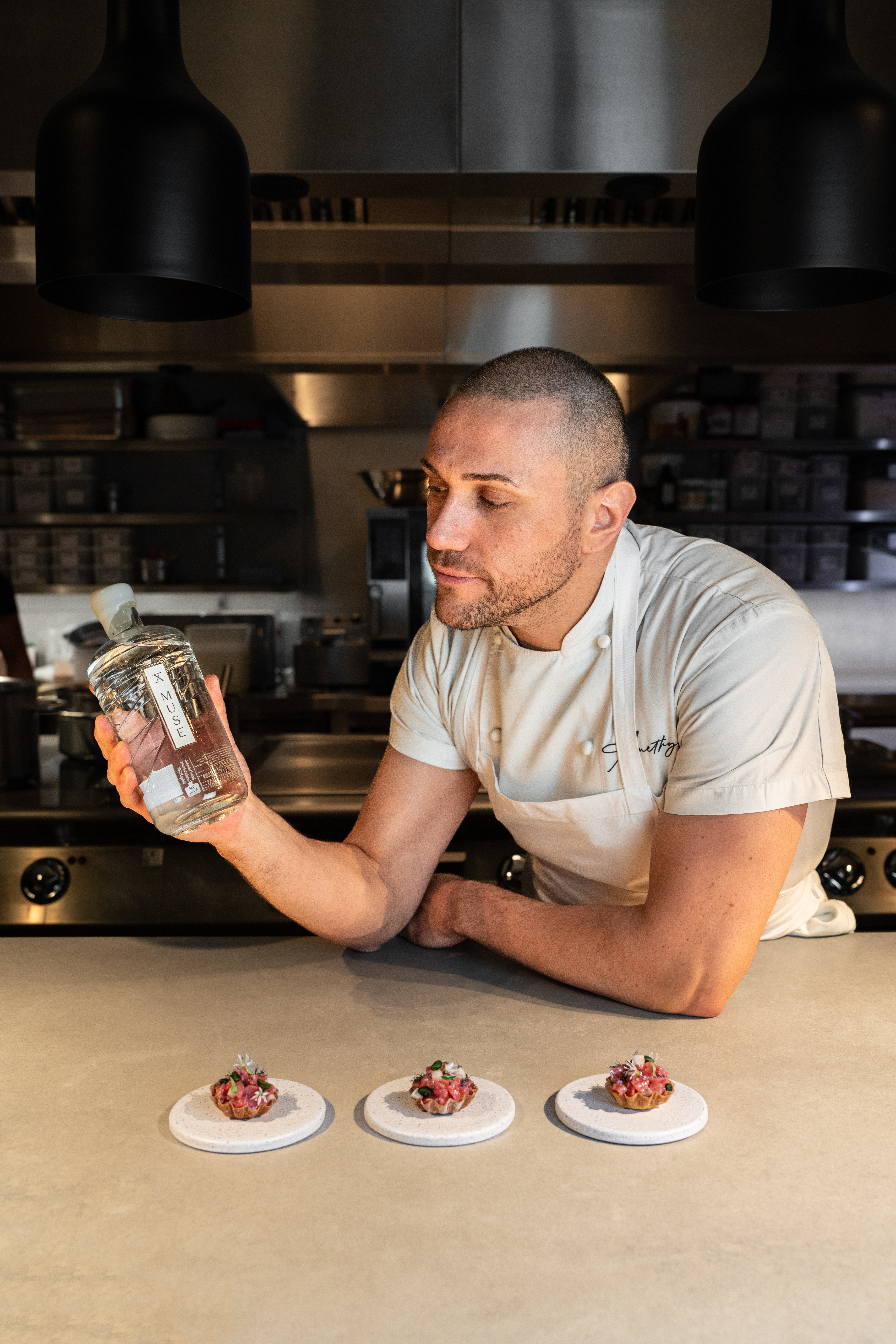 X MUSE is delighted to announce our first ever Gastronomic Muse in Chef Carlo Scotto of award-winning restaurant Amethyst,London. Designed to explore various creative touchpoints throughout the year, this unique partnership is a perfect pairing of ethos and product, promising to deliver a series of unparalleled drink and taste experiences –inspired by contemporary artwork and the Scottish provenance of our exceptional blended heritage barely spirit. Our shared passion for pushing boundaries and creating unforgettable experiences look to the magic of alchemy and traditional craftsmanship to transform ordinary ingredients into extraordinary culinary masterpieces. It is a mindset that requires precision, creativity, and a deep understanding of flavour profiles – it is this very artistry, rich heritage, and commitment to exquisite flavour and quality that makes our vodka the perfect partner for Chef Carlo Scotto's culinary creations.

To launch the partnership, Chef Scotto has designed a signature creative food pairing that will be served exclusively within the X MUSE Temple at Jupiter Artland when it reopens on 29th April, as well as at select X MUSE events. Chef Scotto's Yuba Tartelette comprises of Scottish salmon, yuzu jelly and pistachio as a nod to X MUSE's Scottish roots and his own Italian heritage and Japanese culinary influences. The dish was conceived as a perfect pairing for sipping the vodka neat or with the X MUSE signature martini, creating a unique culinary experience for discerning drinkers and epicureans alike.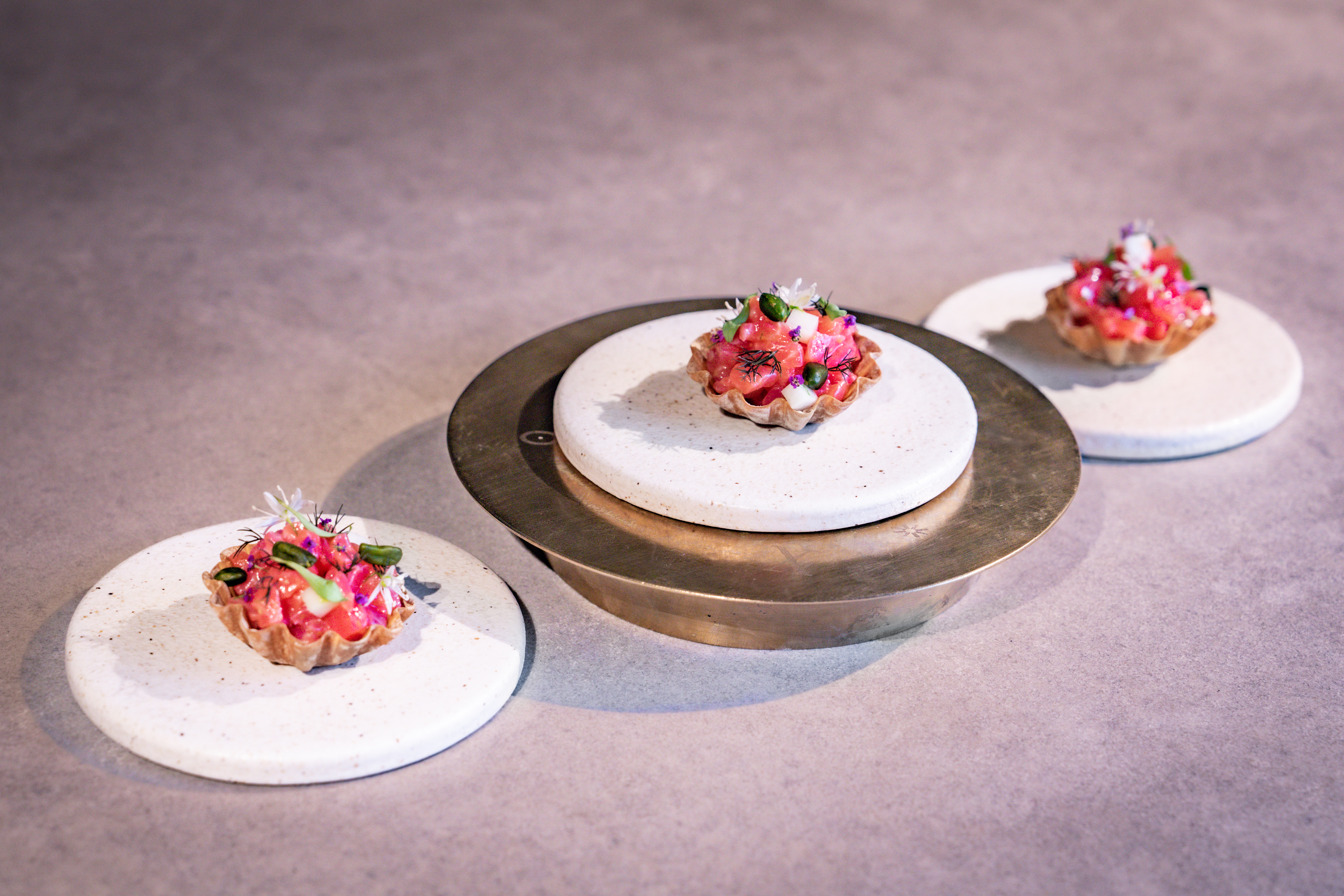 Amethyst crystals play a significant role in the lives of both Chef Scotto and X MUSE, further strengthening their connection. Anya Gallaccio's The Light Pours Out of Me, a subterranean grotto lined with dazzling purple amethysts located at Jupiter Artland, inspired the processing of the water used to make X MUSE to increase its energy. The quartz variety is also Chef Scotto's birthstone and inspiration for the name and design of his signature restaurant.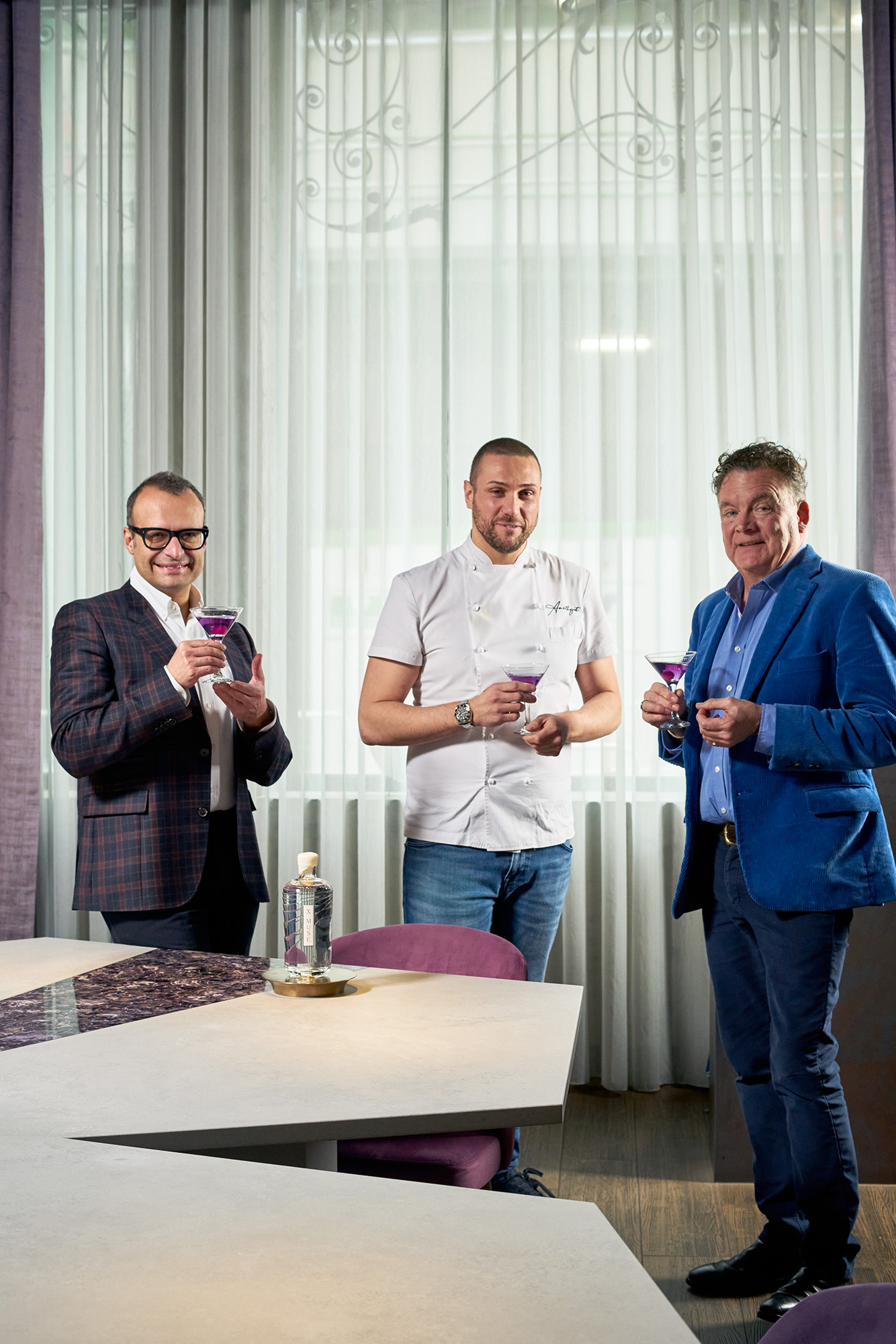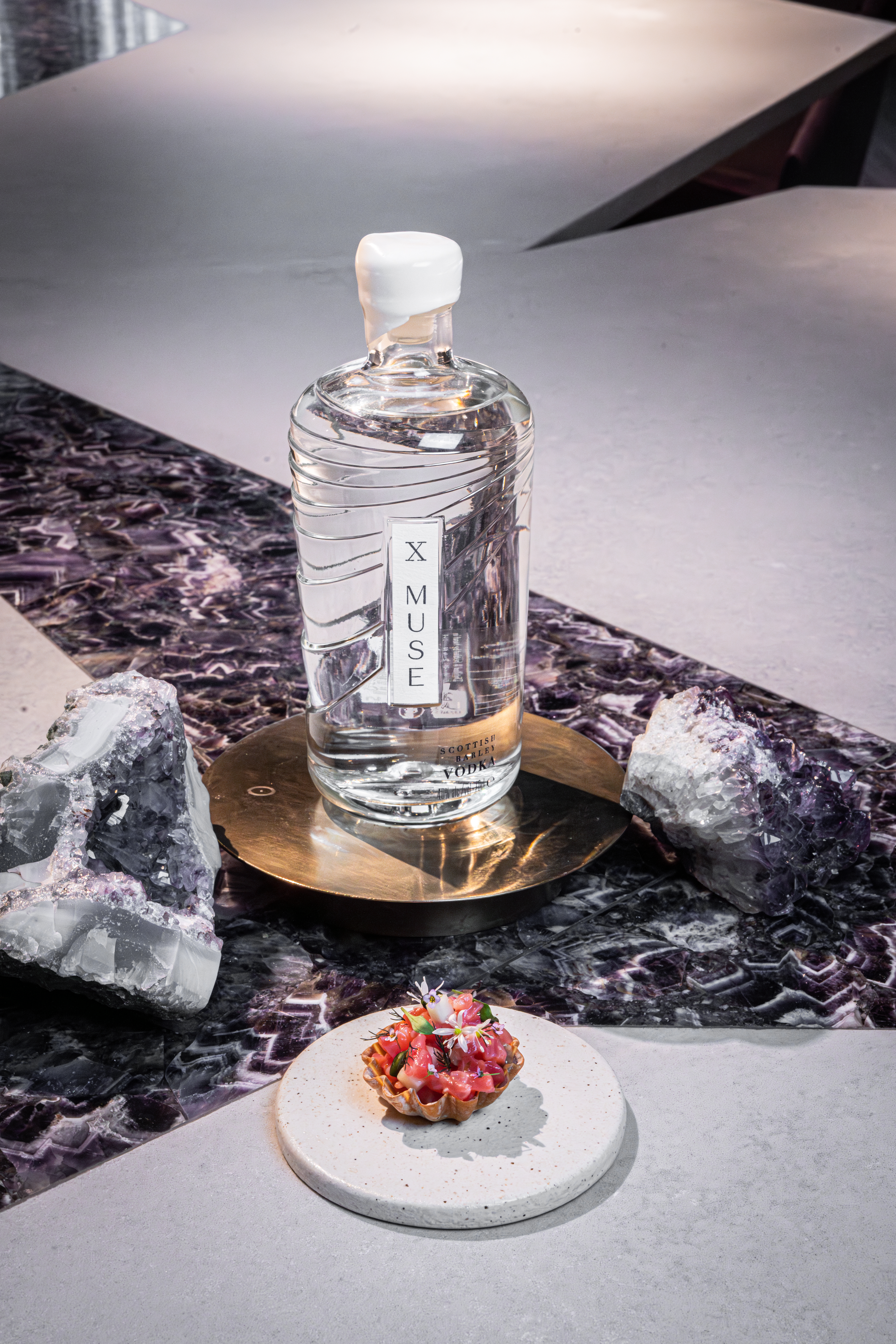 Unlike most vodkas focused purely on nightlife, X MUSE aims to be the choice for chic aperitifs, grand hotel bars, and elegant dinners. As a brand that defies the traditional perception of vodka as a "tasteless and odourless" liquid, X MUSE Vodka is committed to spearheading the idea of tasteful vodka - prized for its smooth yet complex taste that embraces the subtlety of natural flavours. Through his work at Amethyst and unconventional approach to sourcing and pairing ingredients, Scotto redefines the boundaries of flavour by experimenting with different senses including taste and aroma that offers diners a new way of experiencing food.

Having travelled the likes of Japan, New York and France, Scotto's international culinary journey has allowed him to source ideas, gather knowledge and create dishes that exist beyond traditional gastronomy, remaining unfazed by the confines of location.Carlo explains: "I'm not searching for ingredients, what I'm searching for is more of a mix of cultures, a mix of ideas".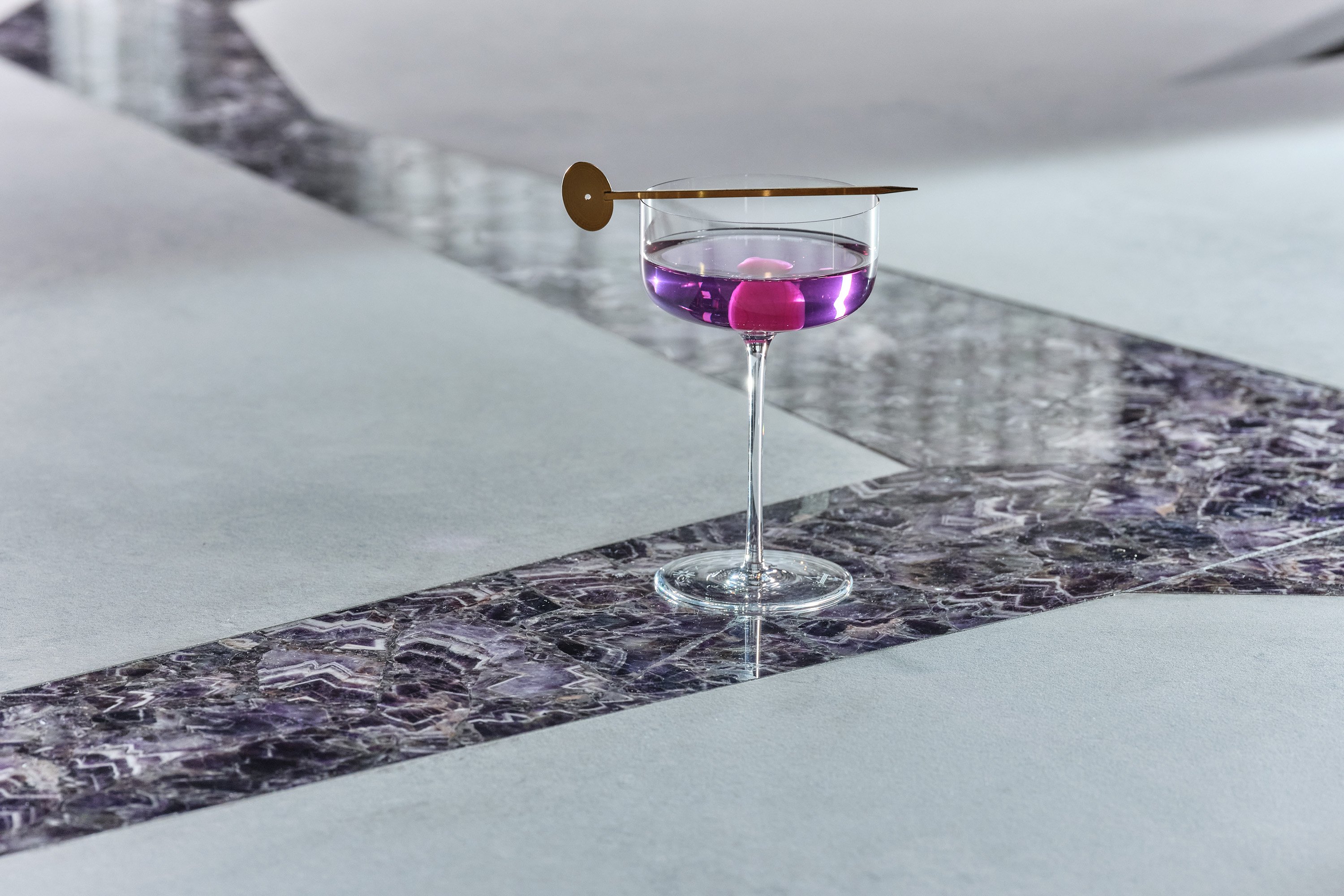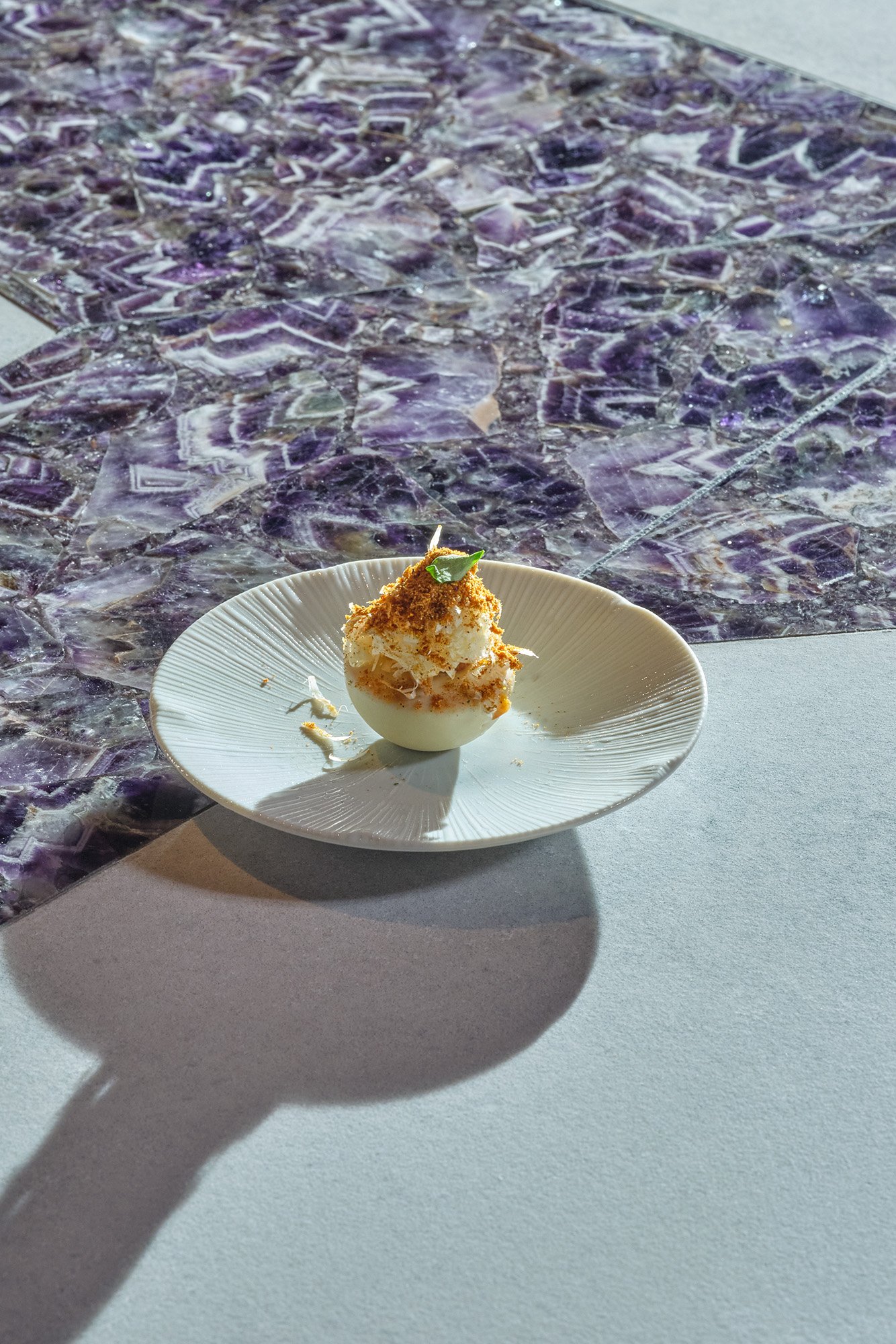 A new Amethyst Martini has been created by X MUSE in celebration of Scotto as their first Gastronomic Muse. The bespoke cocktail is a masterful blend of X MUSE infused with butterfly pea flowers, Manzanilla, St Germain and Verjus garnished with a purple pickled onion. The cocktail is available to try at Amethyst in Mayfair, X MUSE events throughout the year or mixed at home using the recipe in the Cocktail Compendium.

As the world slowly emerges from the challenges of the past few years, our gastronomic partnership with Chef Carlo Scotto is a celebration of creativity, flavour innovation, and the joy of culinary exploration. It promises to captivate the senses, ignite the imagination, and elevate the dining experience to new heights. To experience the magic of this extraordinary gastronomic partnership, be sure to visit X MUSE Temple in Edinburgh on 29th April 2023 for the unveiling of the signature creative bite exclusive to X MUSE. For a taste of the specially crafted Amethyst Martini, don't forget to head to Chef Carlo's Amethyst Restaurant in Mayfair.